Today we're bringing you a new installment of our Designer Spotlight Series, this time featuring one of our long-time interior designers, John Hayward.
John is a San Diego native who creates interiors that reflect the Southern California lifestyle. Whether designing & furnishing beautiful homes for residential clients or working on large scale hospitality projects, he offers the best sourcing of unique product lines as well as the ability to create custom pieces. This allows each client to create an interior that truly reflects their style.
Q: What's your interior design background?
A: I've been in the interior design industry on many levels in the last 30 years. I began my career as a Junior Designer after graduating from Design Institute of San Diego with a BA in Interior Design. Then, I moved on to working as a merchandising and design studio manager for important international brands. And for the last 10 years I've worked as the lead interior designer at Nativa Interiors in La Jolla and Solana Beach.
Q: How did you get involved in the industry?
A: I started at the age of 14 doing retail merchandising and that led to my interest in residential interior design.
Q: How would you define your design style?
A: I approach design based on the client's needs and style. The home or commercial project will dictate where you need to go with the design and then I incorporate special touches and my unique point of view to blend seamlessly with the client's vision.
Q: What are you most inspired by?
A: Most of the time it is the environment of the project – the Architecture, the views, and the landscape. Or it could be as simple as a new wallcovering, or a piece of furniture.
Q: Do you have any interior design styles or trends that you're into at the moment?
A: Again it goes back to each project; they are all so different. I think a good designer is someone that can transition between contemporary to very traditional. My job is to develop the beauty of the space as much as possible.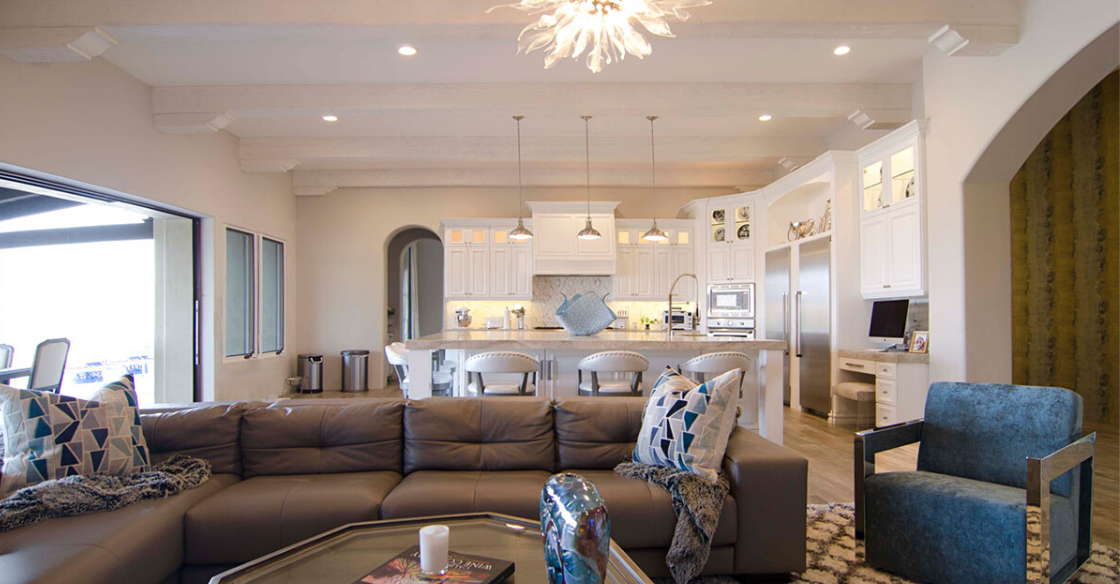 Q: What's one of your favorite projects that you worked on?
A: That's a difficult question. They are all so individual and there are many things that make each one special. Residential projects would be a home in Santaluz. With high ceilings, a palette of cool tones and client's that weren't afraid of pattern and wallpaper, this home was a dream to work on.
For hospitality, my favorite project would be the Villas at the Waldorf Astoria La Quinta Resort and Spa. We gave these spacious villas a complete refresh, with elegant bathrooms, warm tones of rust and orange inspired by the Arizona desert landscape, and geometric pops of pattern pulled from Frank Lloyd Wright's architecture and the fascinating history of the hotel.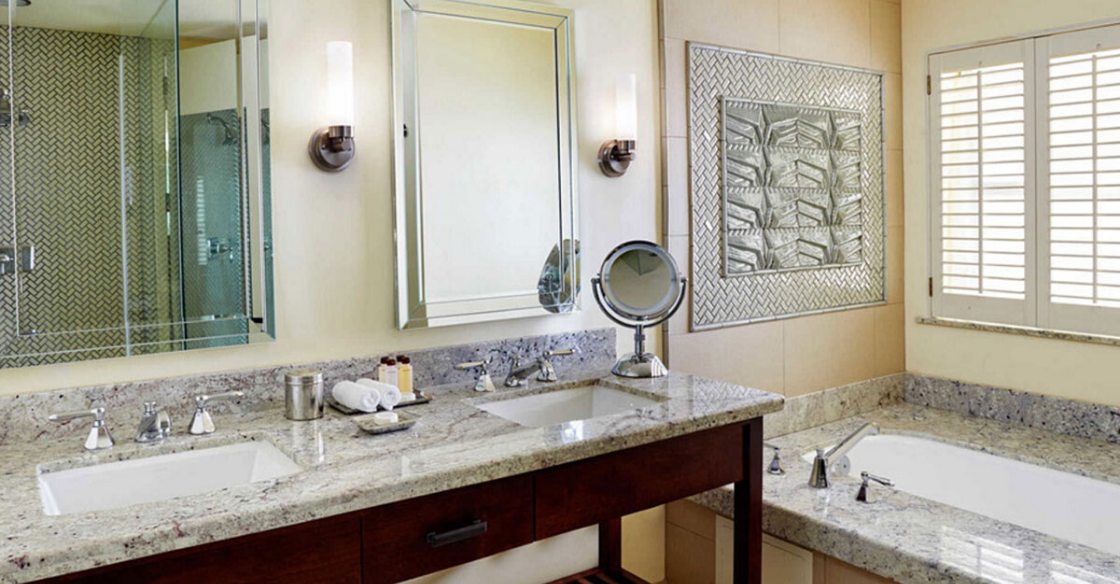 Q: What are some of your favorite products?
A: The furniture we build in our Nativa factory is simply outstanding. Every piece of furniture is built using exquisite craftsmanship and materials. Our wood products and upholstery are second to none.
Q: Do you have any interior design tips?
A: You need to have an overall plan to get started. That's where an experienced interior designer can save you time and money. Even if you don't do the whole project at once, you can work towards the end goal of having a unified design for your project.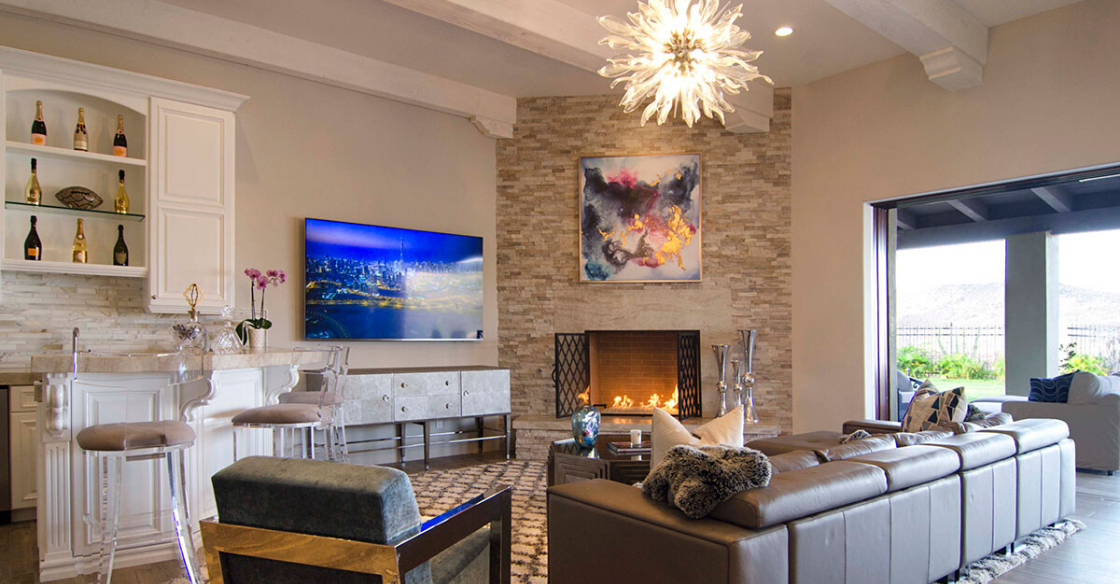 Q: What would be your dream project to work on?
A: I would love to do a yacht or aircraft design.
Q: What's a design mistake you commonly see people make?
A: I think it goes back to not having a plan. People will fall in love with a certain thing (design style, piece of furniture, wall color, etc.). The design style may not be compatible with the architecture or their lifestyle, the piece of furniture doesn't fit the space or the wall color doesn't work with other items in the room or with the natural or artificial lighting.
Q: What color do you never tire of?
A: Dunn Edwards Palm Beige. Both of the Nativa stores are painted in that color and it works with everything from cool colors to warm tones.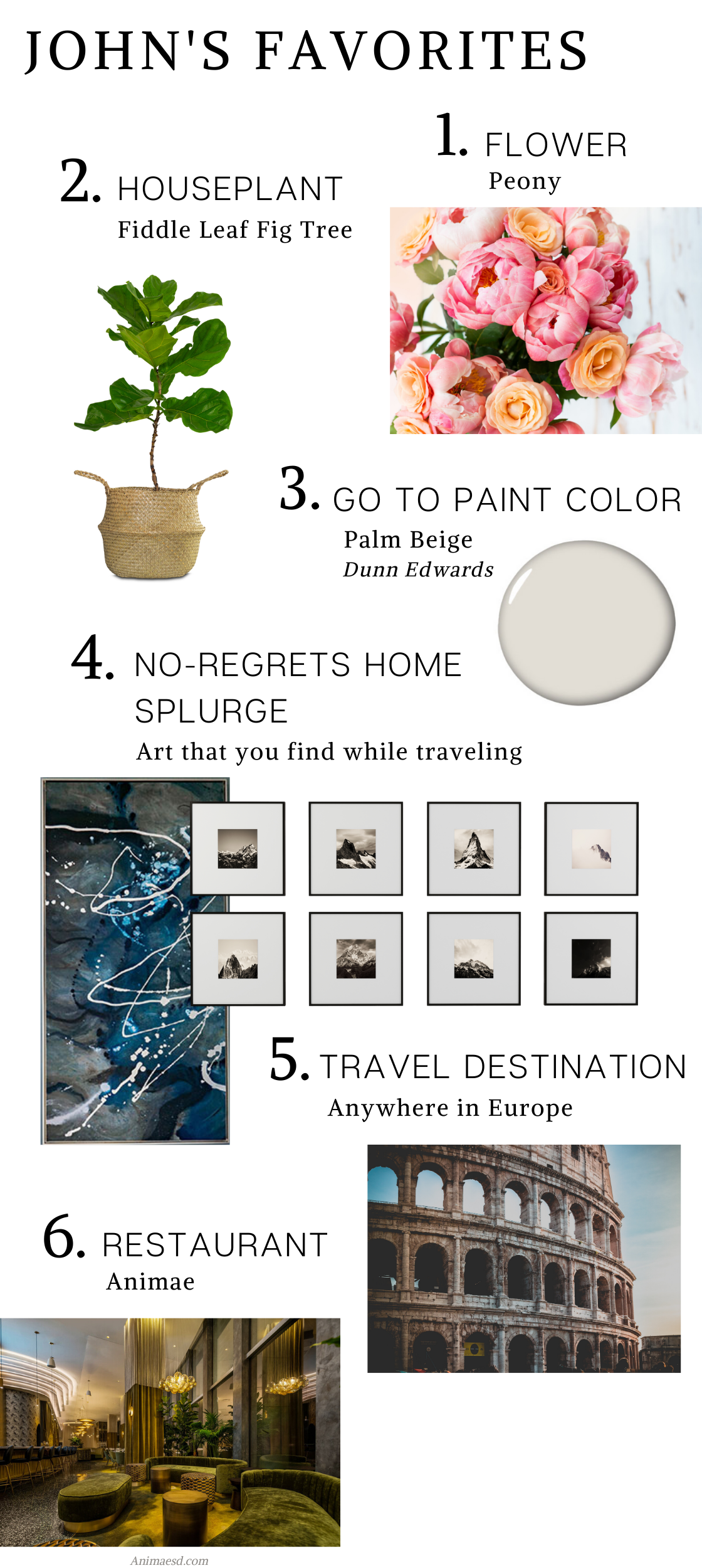 Flower: Peony
Houseplant: Fiddle Leaf Fig Tree
Travel destination: Anywhere in Europe
No-regrets home splurge: Art that you find while traveling
Go to paint color: Dunn Edwards Palm Beige
Favorite restaurant: Animae
Nativa's High-End Services
John's talent is truly breathtaking and he is only one of many experienced designers in Nativa Interiors. See why our team is considered one of the best in interior design in San Diego, CA.