Understanding your interior design style is crucial to creating a home you love. Interior designers use these styles to choose design techniques, basic interior features, layouts and decorative elements that align with your personal tastes.
Interior design trends are often defined by the era in which they were popular. Understanding which era fits with your tastes can help you find your interior design personality. We've compiled a list of popular interior design styles that will match you with the decade you belong in based on your style.
Popular Interior Design Styles by Decade
Luxury Interior Design Style: 1920s
Luxury: Sophisticated and artful design style for high-end tastes. This ornate style evokes opulence through the use of elegant, glamorous, and sleek design elements. Luxury interior design styles use leather, suede, velvet, jewel-toned colors, and polished finishes to create a sumptuous feel.
If you want your home to look like something out of a Great Gatsby film, then your interior design style matches perfectly with the Twenties. The Twenties were a time of elegance, excess and opulence. Interior design had just become a recognized profession and designers were using their talents to curate glamorous atmospheres for lavish cocktail parties and soirees. Art Deco, a majorly influential art style from Paris, made its way to the states during this time period and took the design industry by storm.
This movement combines natural elements with geometric patterns to create a style with lots of flora, stylized wallpaper, round mirrors, and chevron prints. Ask your designer to use deep jewel tones, metallic finishings, marble countertops, and luxury furniture pieces to achieve a deliciously sumptuous feel in your home.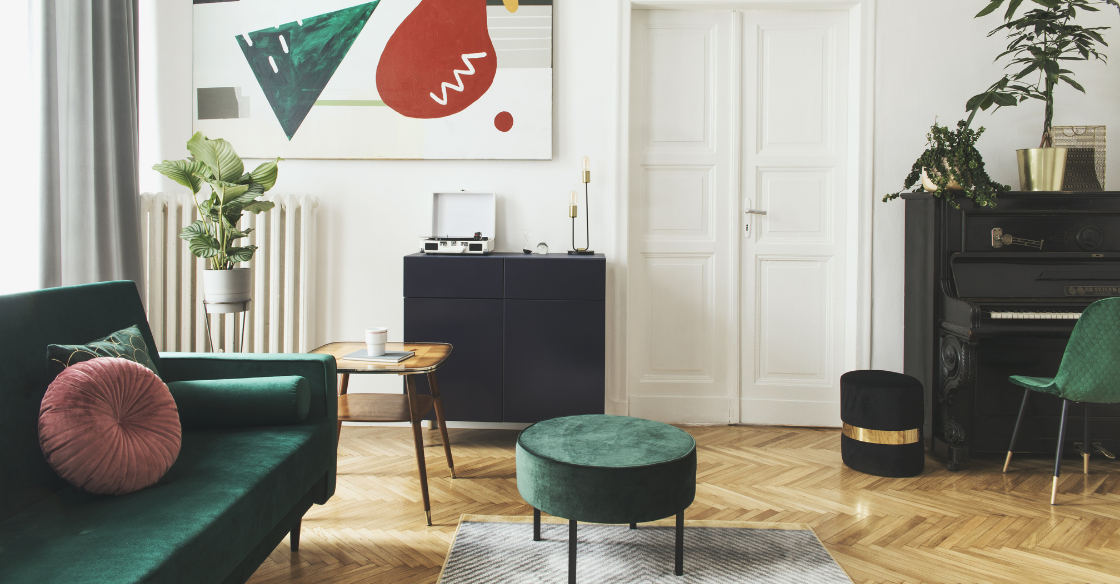 Industrial Interior Design Style: 1930s
Industrial: Strong, masculine-leaning design style. This machinery-inspired design style employs metals, rustic-woods, leather and stainless steel to achieve a strong and powerful atmosphere. The mechanical elements of this style are offset by softer neutral tones round-edges and found pieces to give the space more character and breathability.
An industrial interior design style is perfect for those seeking a simple, strong and modern look. The Thirties saw two significant historical events that changed the fabric of our country: the stock market crash of 1929 and the beginning of World War II. In response to a shortage of materials and a collective emphasis on frugality, the Great Depression created a demand for practical and simplistic designs. The bright and ornate elements of the Roaring Twenties were replaced with a masculine and streamline modern design style.
Industrial interior design borrows visual motifs from ocean liners, factory warehouses and industrial machines. To incorporate industrial design in your home, use neutral colors, repurposed machinery, unfinished metals, exposed brick, concrete, and a mix of hard and soft lines. Reclaimed materials and furnishings can give the space more character and personality to contrast the stoic nature of industrial design.
Modern Interior Design Style: 1940s
Modernism: Less is more is the motto of this prolific design style. Modernism puts the focus on form and function rather than the decorative elements of a space. This style has a more technological and refined edge to it that's rooted in square shapes and lines. In this style you'll find lots of glass, steel, concrete, neutral tones, and the occasional pop of color.
If less is more is also your motto then your interior design style lands you in the Forties. The Forties saw World War II and the interior design style of the era reflected this. As people began to embrace more freedom, the innovations of the era were used in interior design while still upholding the purposeful design aspects of the 1930s.
Emphasis was put on the family during this time, so open-spaces that were warm and clutter-free dominated the scene during this time. Mid-century modern looks are still extremely popular today and they work in almost any space. To perfect this style go for organic silhouettes, floral patterns, bentwood, chrome finishings, and pieces that serve both organizational and decorative purposes.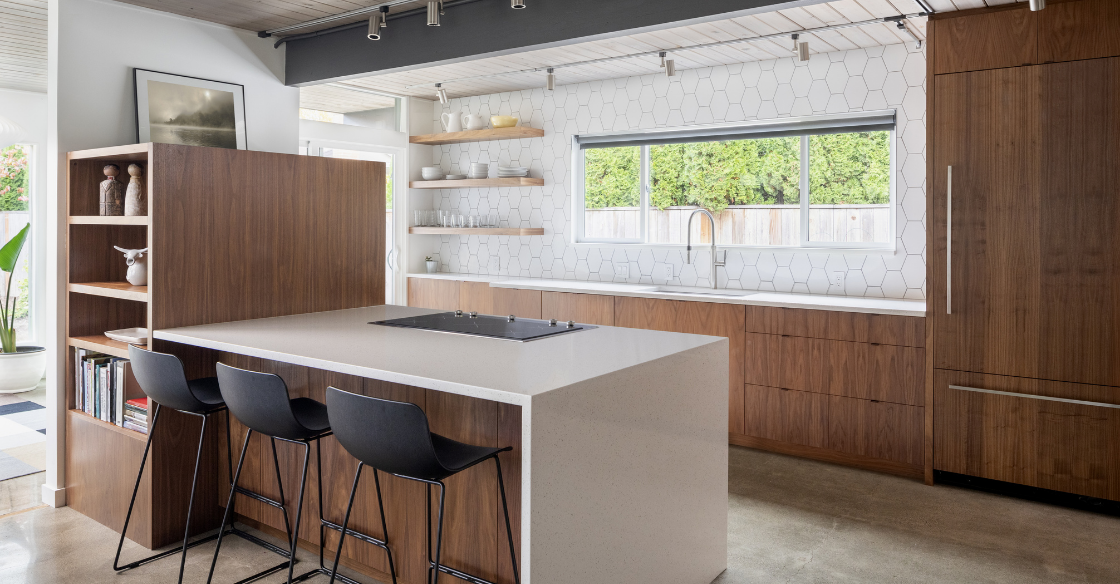 Scandinavian Interior Design Style: 1950s
Scandinavian: A nordic rooted style that favors simplicity. This style employs the form and function philosophy of minimalism, but adds pastel colors and organic shapes to achieve a warm and inviting environment. Low-cost, durable materials are used to create an affordable and sustainable style fit for everyone. A white color palette, grey undertones, muted textiles and light-toned woods create a relaxed vibe in this popular style.
Calling all Ikea lovers! If you lean toward a Scandinavian interior design style, you'd feel right at home in the Fifties. Scandinavian furniture made its way to the states in the mid-20th century and offered modern, affordable and functional design elements for Americans. This style emphasizes clean and tranquil simplicity while favoring minimalism and comfort.
Scandinavian design uses furniture made from low-cost, durable materials to create sleek pieces so it is accessible to a wide variety of demographics. To achieve a Scandinavian design, use light-toned woods, whites, creams, tans, splashes of natural textiles, and curated art pieces to create an inviting and relaxed environment.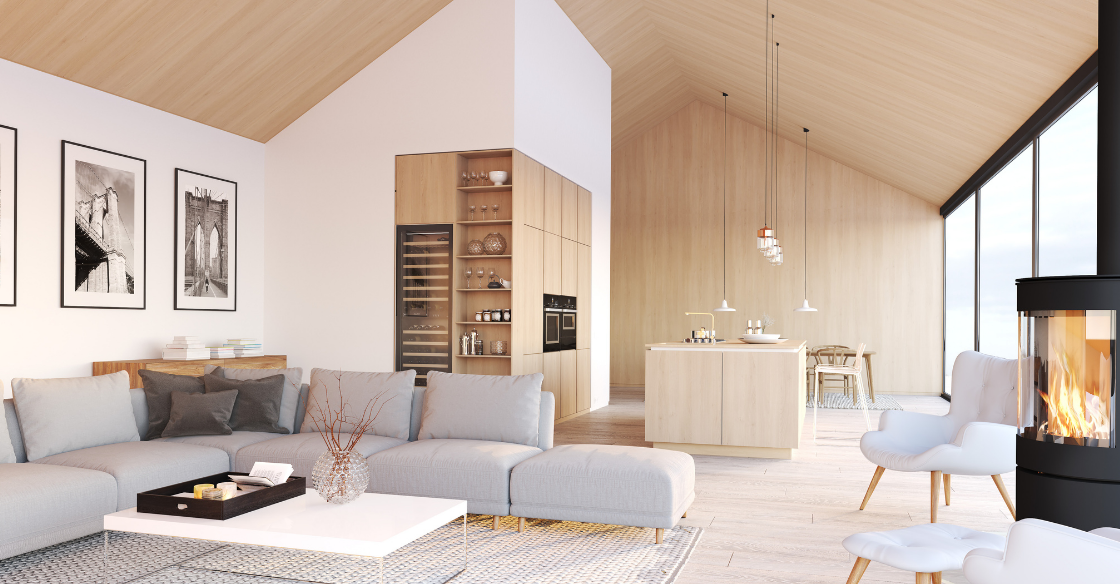 Retro Interior Design Style: 1960s
Retro Modern: Vintage style with nostalgic design. This style capitalizes on vibrant patterns, bright colors, plastic-based materials, and interesting shapes to create a retro vibe. Think greens, yellows, pinks and oranges arranged on large patterns and statement walls. This style is all about using embellishments and accents to create an extravagant design that takes you back in time.
If you love vintage pieces and nostalgic designs, then you'd be in heaven in the Swingin' Sixties. The Sixties were a pivotal time in America for everything from politics to home design. The Cold War, Civil Rights Movement and flourishing art, fashion, and music trends combined to create a design style that was as rich and rebellious as the culture of the time. The Sixties were also the heyday of Hollywood and brought the resurgence of luxurious and opulent design elements. Bold color palettes, textured rugs, vibrant patterned wallpaper, and Pop art defined this style era.
The Space Race inspired designers to integrate technology, interesting materials like plastic, and futuristic elements into home designs. To create your own Jetsons-inspired home, use greens, yellows, pinks, and oranges, plastic or acrylic furniture pieces, and generous amounts of graphic patterns to nail the retro interior design style.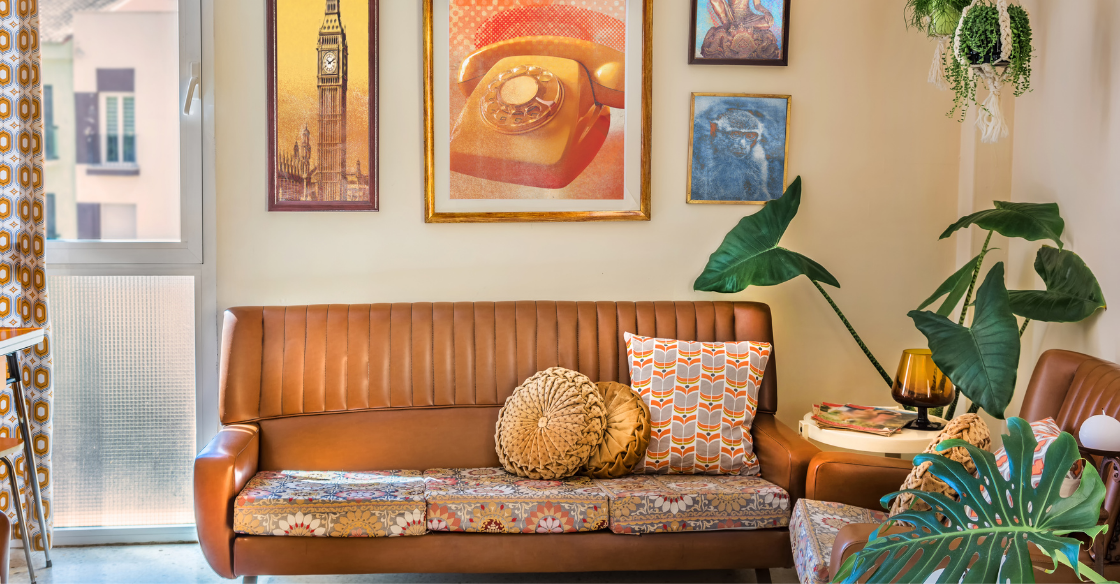 Bohemian Interior Design Style: 1970s
Bohemian: Playful, exotic style for modern hippies. This style combines natural and organic elements for an effortlessly layered look. Usually includes lots of wood, soft textiles, bright colors, and earthy tones.
If you describe yourself as a free-spirit with organic tastes then the Seventies may heavily influence your personal design style. During the Seventies, the Vietnam War inspired the hippie movement, a counterculture that rejected mainstream American values. This time period is known for popularizing Eastern schools of thought and environmentalism.
Bohemian interior design reflects these free-spirited values and focuses on using eco-friendly, natural design elements. For a Boho themed space, look for up-cycled furniture, exotic flea-market finds, bamboo, rattan, psychedelic textiles, and saturated colors that you can layer to create a relaxed, yet highly stylized environment.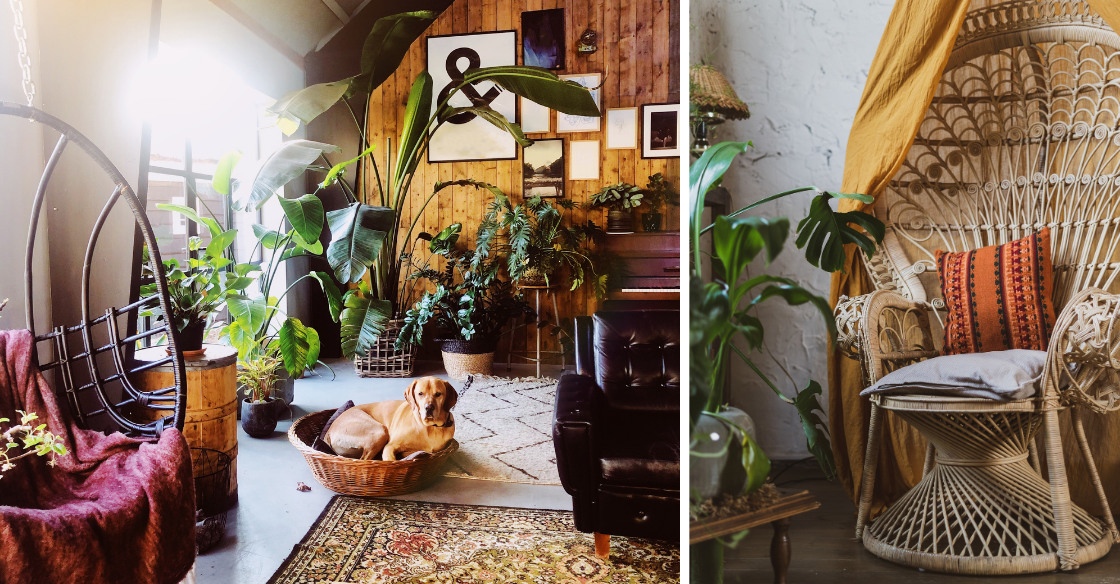 Bauhaus Interior Design Style: 1980s
Bauhaus: Vibrant and lively style that believes "less is a bore, more is more". In this style you'll find bold colors, dynamic patterns, and oversized furnishings that work together to create a fun design teeming with life. Edgy, cool and playful elements are used to make a statement that reflects your bold personality.
If minimalism bores you to death and you lean more towards bold and statement-making designs then you belong in arguably one of the most fun decades of the 20th century: the Eighties. Call it anything but understated, the Eighties was known for its loud, colorful and vibrant style. Originating in Germany in the early 1900s, Bauhaus was a school of thought that combined the fine arts with handmade crafts. The Eighties saw a major revival of this design style when up-cycled materials, primary colors, geometric shapes, and pastel undertones gave people the means to achieve a glamorous and unique interior design style.
This edgy style is all about unifying creativity with modern architecture and design. Use bright colors, bold patterns, neon, and oversized furniture to stretch your creativity muscles and refine this design by juxtaposing the bright decor with sleek shapes.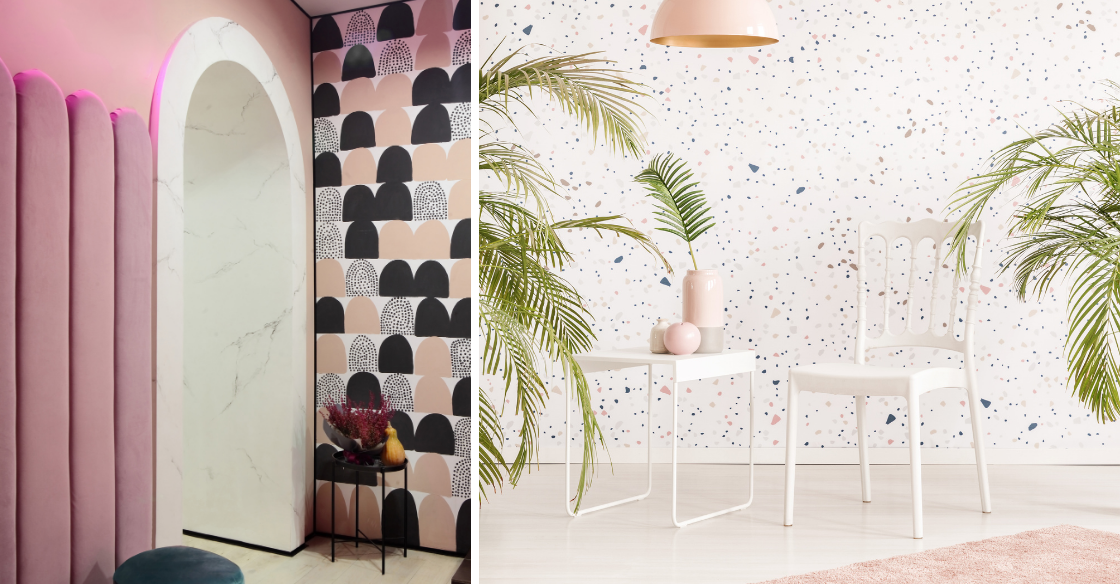 Minimalism Interior Design Style: 1990s
Minimalism: An even simpler take on modernism, minimalism uses clean lines and a refined design to create a purposeful space. Cool tones, bright whites, and a simple color palette contribute to this "no-fuss" style. Everything has a place and a purpose in this style and embellishments are few and far between.
Are you drawn to clean lines, purposeful objects and an understated look? Then you belong in the Nineties. After the frenetic postmodernism movement of the 1980s, the Nineties responded with the minimalism movement. Minimalism is a fresh take on modernism that focuses on form and function to create a refined space. This style uses clean lines, simple shapes and a very muted color palette that lends itself to organization, simplicity and tranquility.
If you're not one for clutter, this style is perfect for you because it edits down decor to only include the essential elements. Sometimes thought to be cold and stark, this style can actually be very warm and inviting if executed correctly. For a true minimalist interior design stick to a white color palette, printless fabrics, clean lines, and warm lighting.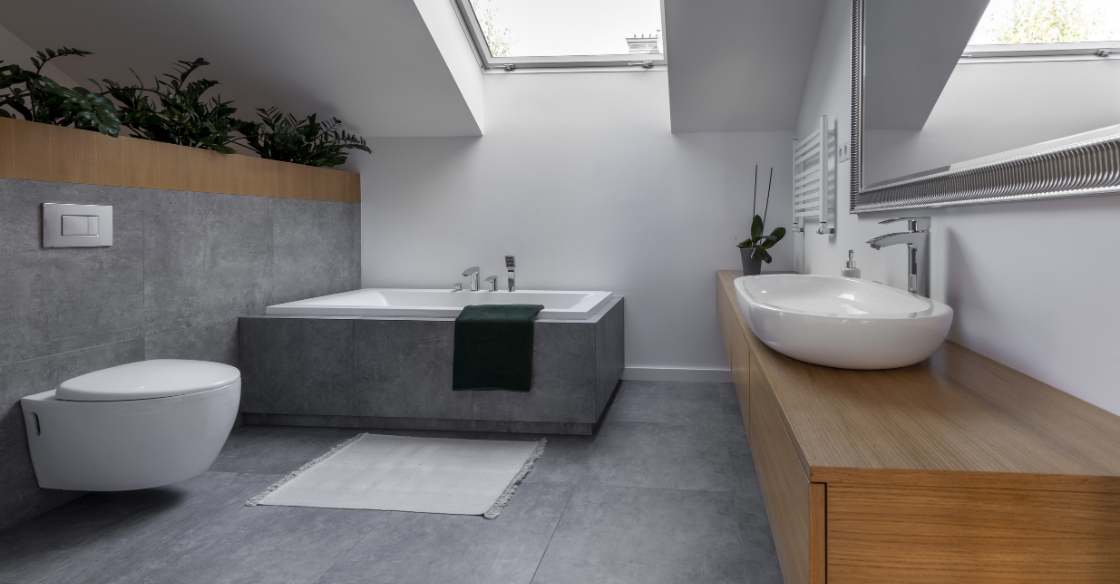 Organic Modern Interior Design Style: 2000s
Organic Modern: Combines the layered natural elements of bohemian design with the clean and neutral aesthetic of modern design. Focuses largely on eco-friendly design to create an inviting, casual, and sustainable living environment. You'll find lots of light-toned woods, neutral textiles and textures, and modern fixtures in brass, chrome and rose-gold.
If you favor a bohemian style with modern foundations then the 2000s are the perfect decade for your taste. The 2000s experienced a harkening back to distinctive American styles with a new focus on sustainable design. Architecture styles were largely modern with traditional details like tapered columns and open-floor plans, but the environmentalism movement created a shift in home decor that favored eco-friendly and organic design elements.
This style combines a clean aesthetic and neutral color palette with natural materials to create an inviting and casual space. Elements like floor-to-ceiling windows are used in this style to connect the home to its surrounding and integrate light and nature into the space. Use neutral colors, light countertops, organic materials, lots of greenery, and polished finishings to achieve an organic modern design style in your home.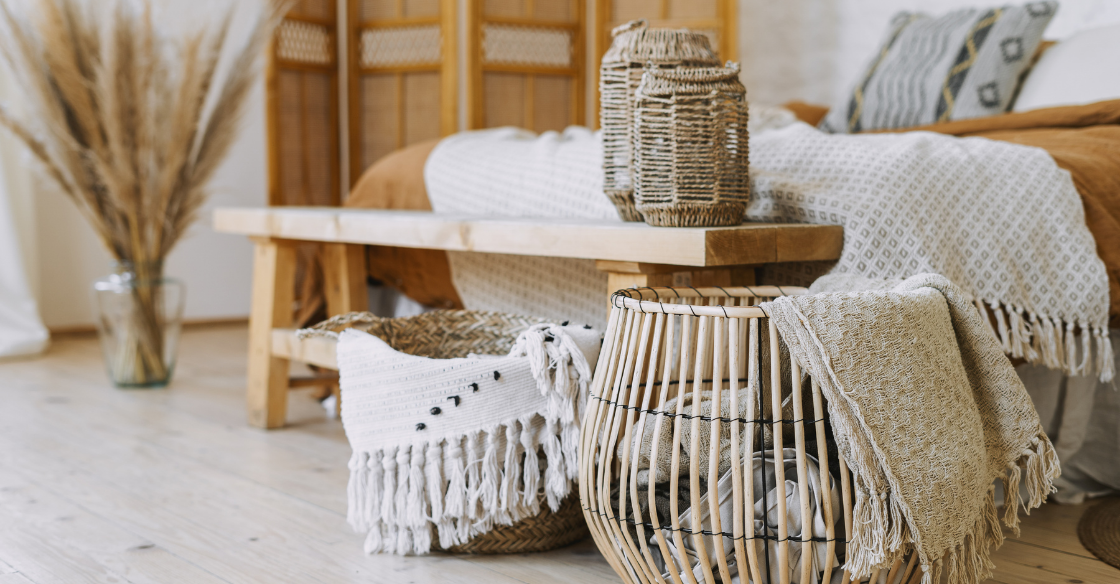 Eclectic Interior Design Style: 2010s
Eclectic: Distinctive, colorful and diverse style for the most unique souls. This style uses a curated collection of pieces from many different design styles that come together to create a one of a kind interior. Bright colors, antiques, hand-made pieces, and interesting shapes make this style fresh and fun, while also incorporating the chic aspects of contemporary design.
The 2010s saw the rise of the internet which changed virtually every aspect of our society including interior design. In a day and age when everyone has access to the latest design trends, people are looking for ways to differentiate their spaces to make them feel more unique. Handmade goods from e-commerce sites like Etsy have steadily been on the rise as consumers seek to infuse their own personality into their interior design.
This style uses eclectic and exotic elements that incorporate different aspects of various design styles to curate a one-of-a-kind space. To perfect this look, start with a neutral color palette and use antiques, vintage furniture, art, and other artisan items to add pops of color into the design.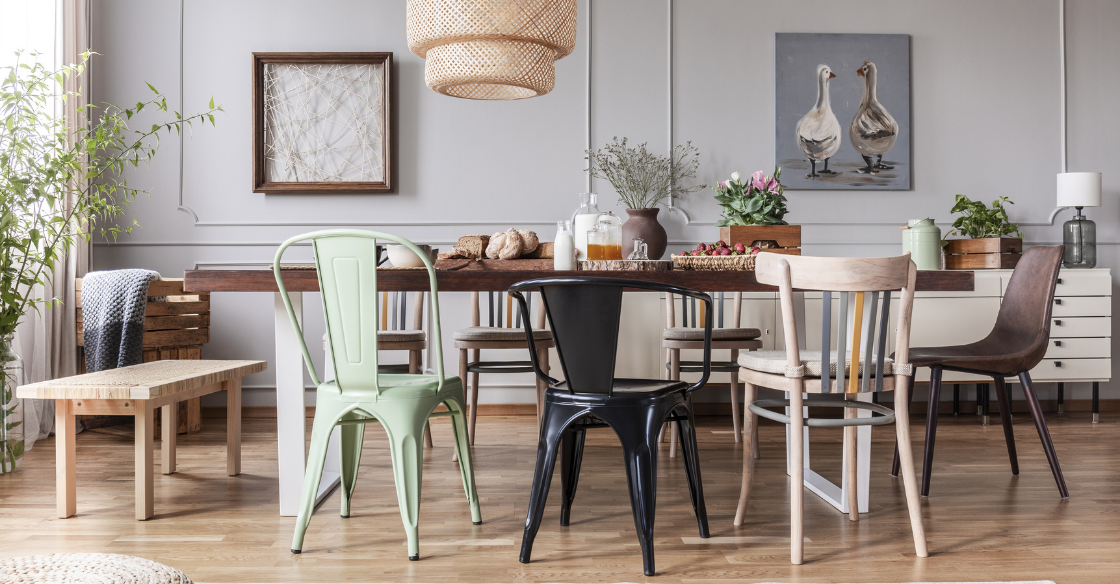 Let Us Help You Achieve Your Perfect Interior Design Style
Knowing your interior design style will help your interior designer choose elements that align with your personal tastes. If you're still not sure where you lie between Bohemian vs. Eclectic or Modern vs. Minimalism, then let our team of qualified interior designers at Nativa Interiors help you narrow down your style. Talk with a designer to get started on designing the home of your dreams today.