Whether staying in an upscale coastal resort, a quaint villa, or a luxury pied-à-terre, travelers rely on hotels to create a dreamy atmosphere for their vacation getaways. While the destination plays a huge role in a luxury property's success, hotel interior design remains a key element in setting the ambiance and creating picturesque views for your guests.
Choosing a design style for a hotel requires you to look at several factors. Interior designers use color psychology to create palettes that evoke certain emotions, while fabrics and textures are chosen to align with each specific style. Shapes and lines help create balance and sensibility in the design, while accents give the space personality. Architecture also heavily influences interior design style.
Classic, contemporary, and minimalist styles have been popular in commercial interior design over the past decade, but San Diego hotel design has a personality all its own. With Mediterranean and coastal influences, California beach resorts have a distinct design that makes them popular destinations for tourists and locals.
Our experienced design team has worked on commercial properties worldwide to create some of the most sophisticated hotel & restaurant interior design concepts in the industry. The following design styles breathe vibrancy and sophistication into any high-end property.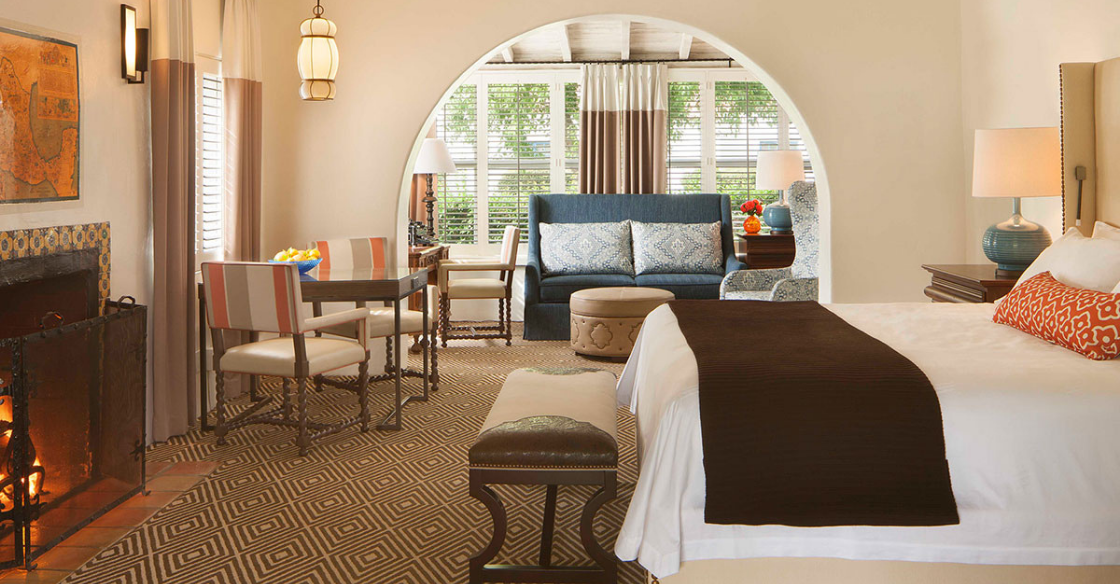 Spanish Mediterranean
Luxury beach resorts and spas often use Spanish Mediterranean interior design to create a relaxed and exotic atmosphere. Spanish, Greek, and Italian influences can be prominently found in this design style through architectural elements like terracotta roofs, dramatic archways, and balconies. Coastline-inspired color palettes featuring turquoise and browns with splashes of reds and oranges are commonplace in Spanish Mediterranean-style hotels. Accent pieces made of wood, leather, stone, and ceramic materials are crucial to pulling off this look.
La Jolla Shores Hotel, a beachfront refuge we designed in SoCal, encapsulates this exotic design style. Warm-toned colors, arched breezeways, and Spanish-inspired patterns work together to infuse California's laid-back spirit into the hotel design.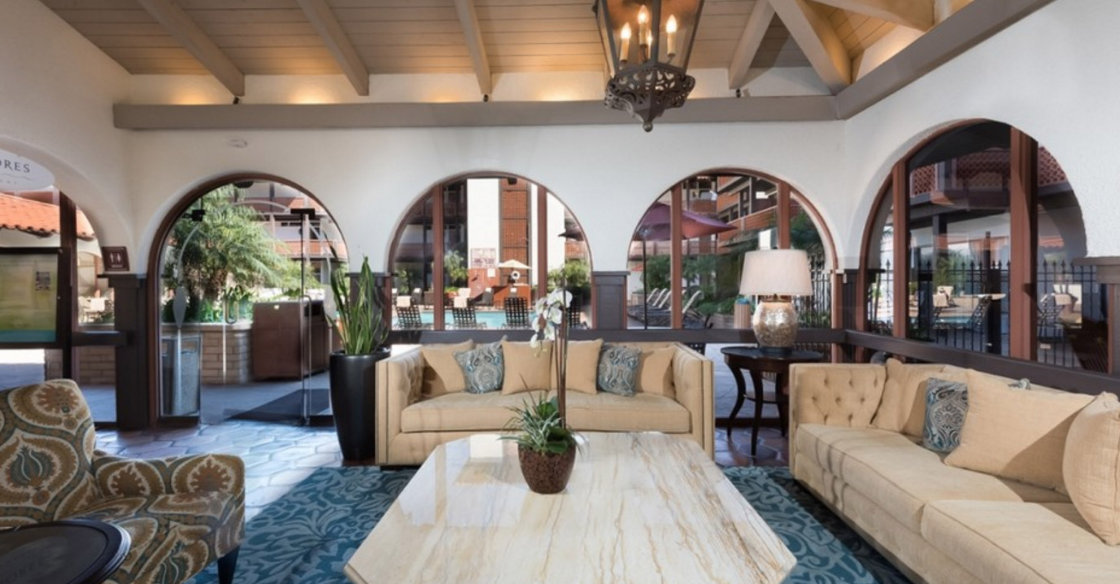 Hotels like the premier La Quinta Resort & Club in Palm Springs, which you might recognize from the most recent season of the Bachelorette, modernize this classic design style. Our design team created a fresh and sleek look for this beautiful commercial property by keeping the Mediterranean influences and updating the shapes and lines.
Art Deco
Originating in the early twentieth-century with French roots, Art Deco has been a prevalent hotel interior design style for those seeking classic opulence. Characterized by bold colors, unique shapes, and decadent accents, this style adds a touch of glamour, luxury, and eye-catching symmetry to the grandest spaces.
We executed this style in the gorgeous Les Oliviers luxury apartments in the Cap d'Antibes enclave on the French Riviera. Using bold shades of blue, classic furniture shapes, and geometric accents, our design team created a vibrant and upscale space fit for Cannes.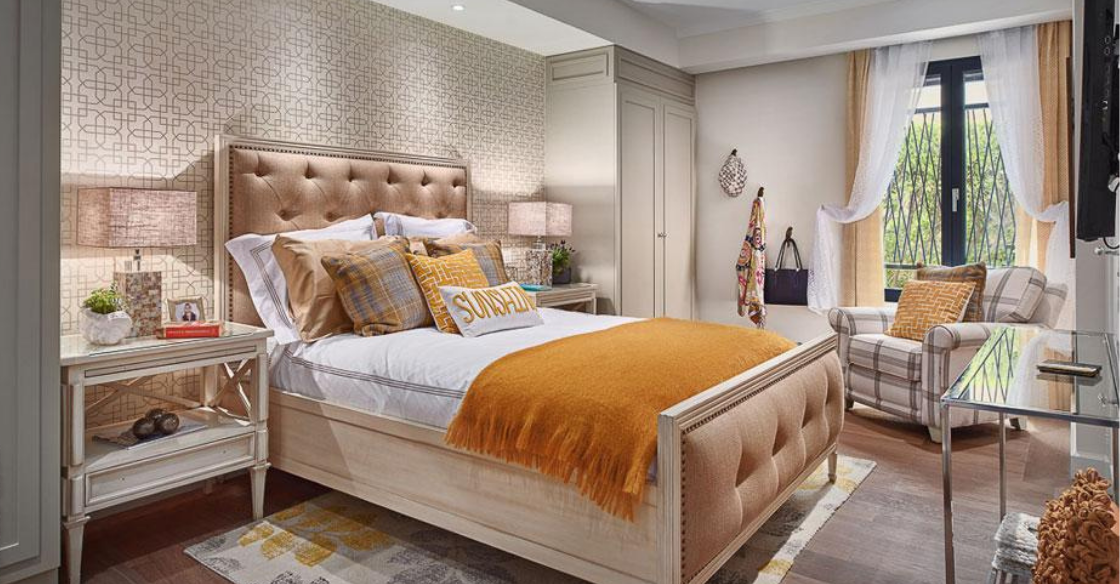 Hollywood Regency
Hollywood Regency is a glamorous interior design style inspired by the opulent mansions of Hollywood's Golden Era movie stars. This dramatic design style is achieved with high-contrast color palettes, oversized furniture, grand chandeliers, and mirrors galore.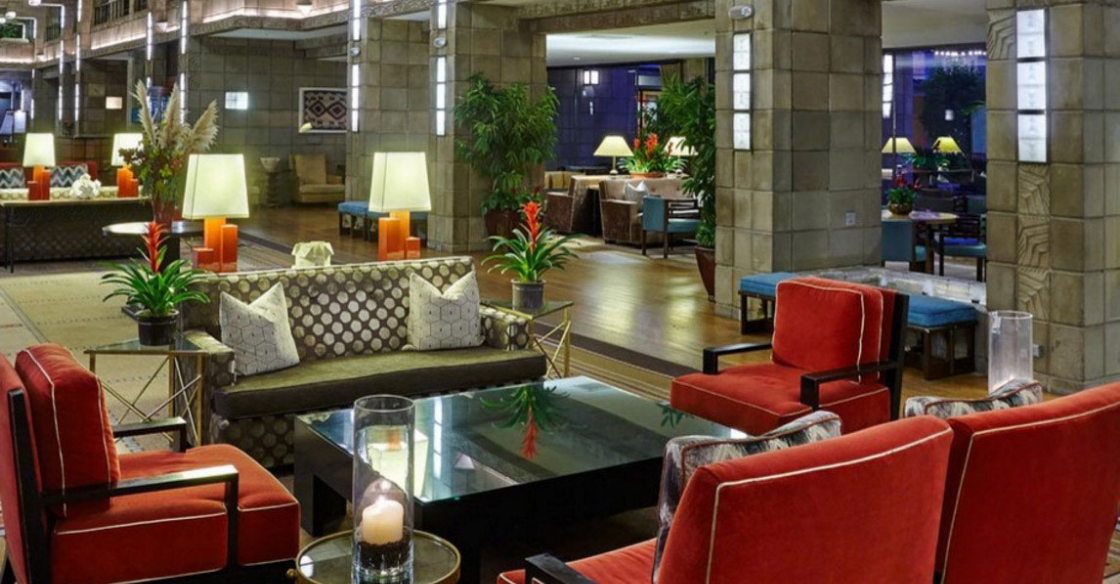 Our design team worked on a renovation project for the Arizona Biltmore, a Waldorf Astoria Resort. We were tasked with modernizing and refining the hotel's existing accommodations and public spaces while preserving the resort's original architecture and classic luxury design. Hollywood Regency design elements like bold reds and oranges, high-gloss black tables, and boudoir upholstery create a classic glam feel in this Prohibition-era property.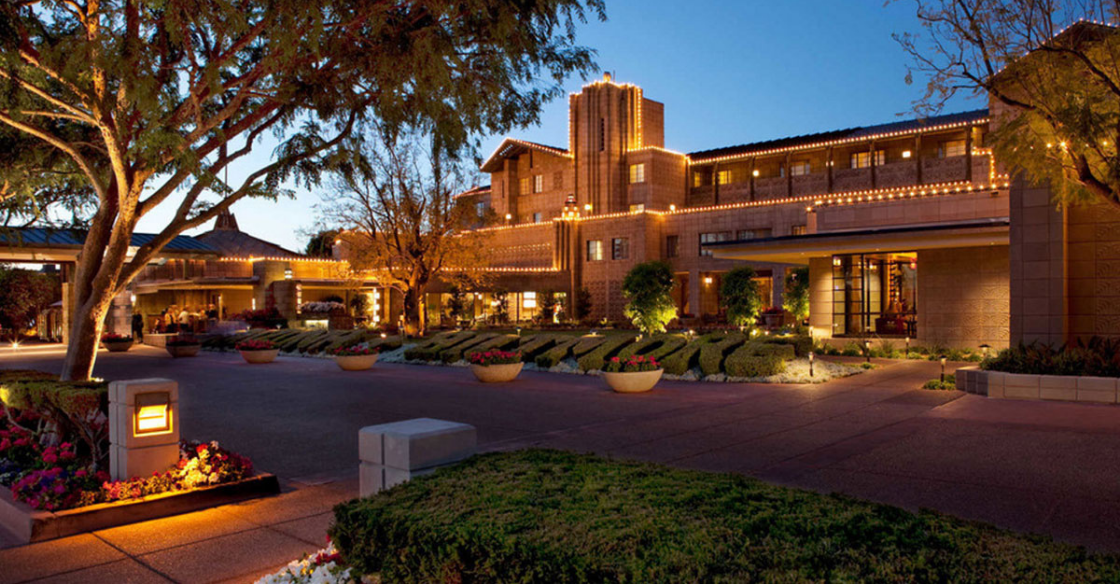 The Experts in Hotel Interior Design
Bring your hotel vision to life with the help of qualified experts. Through projects servicing Southern California and properties across the nation and internationally, our award-winning high-end interior design team has gained its experience over the last 20 years. Well-versed in many different tastes & styles, whether you are looking for Mediterranean, Modern Mountain, Contemporary, Transitional, or Coastal décor style, Nativa will pair you with the best representative to match your needs.
Connect one-on-one with our designers to discuss how we can elevate your hotel interior design project.