This year has presented us with some life-altering events that have changed the world as we know it. These events have impacted every area of our lives, including the way we design our homes. An emphasis on eco-conscious living, remote work, and celebrating individuality are just a few of the positive things that have emerged from this chaotic year. We expect to see all these influences make their way into interior design trends in 2021.
It may seem crazy to try and predict anything in our current climate, but that won't stop us from trying! Our interior design team has curated a list of 2021 interior design trends to help you transform your home into a stylish and cozy haven this New Year.
Personalization
One of the most prominent new interior design trends to come out of 2020 is the shift toward personalization. This trend encourages us to focus on our personal interior design style as opposed to what's mainstream.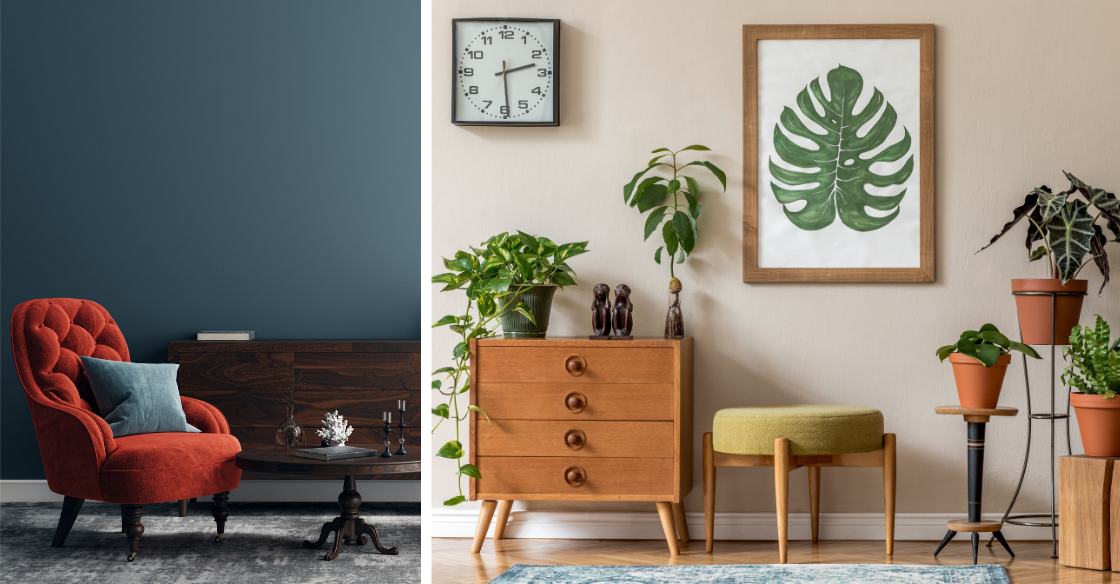 Once reserved for artists and eclectics, expressing yourself creatively through your home design will become the new norm. Antiques, vintage furniture, and handmade pieces are a great way to incorporate this trend into your home. Vintage stores and E-commerce sites with one of a kind handmade products make it easier than ever to find unique pieces.
So, our first interior design 2021 tip: Make your home as unique as you are and define a personal style that feels comfortable for you.
Multifunctional Spaces
More and more people are working from home this year, and the trend toward remote work will continue to be popular in 2021. Because our homes are now offices, gyms, and movie theaters, multifunctional spaces will be one of the most popular interior design trends of 2021.
Comfortable and dynamic workspaces will continue to be popular as the worldwide increase in telecommuting forces us to get creative with our home office designs. Create a stylish home office by using multifunctional furniture pieces and organization tools combined with personalized accents.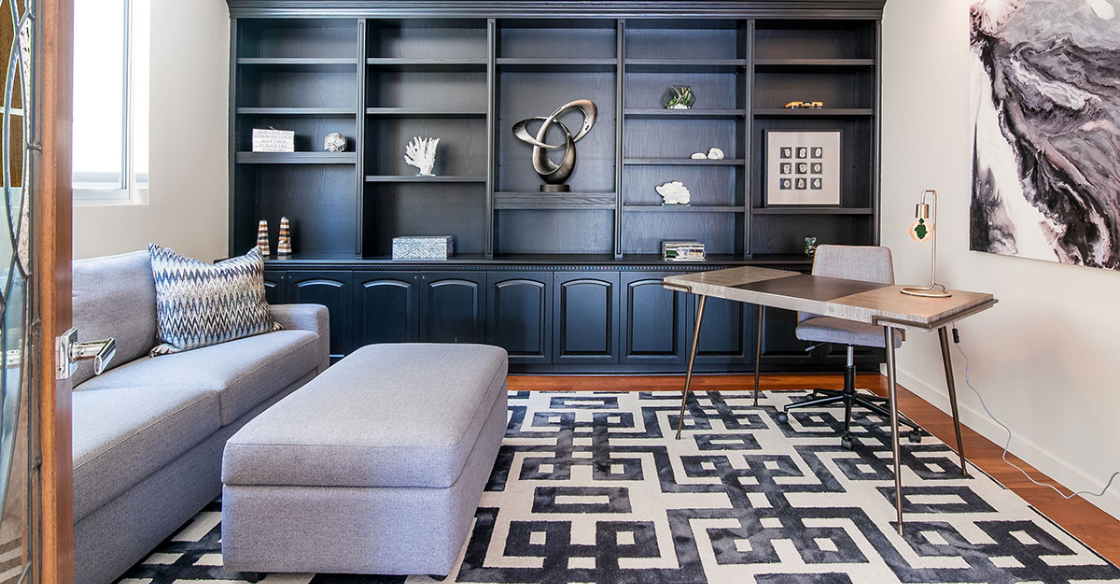 You can take advantage of this trend in other areas of your home by getting creative with storage and organization. Use built-in shelves and stylish storage pieces to chicly organize unsightly items for a more refined look. Floating shelves and convertible furniture like hideaway beds are also a great way to declutter and create more space in your home. This trend also benefits those with limited square footage by allowing you to organize spaces in stylish yet functional ways.
Antibacterial Surfaces
Due to the Coronavirus, people are becoming more conscious of germs and how the materials we use in our homes can contribute to our immune health. We'll see materials such as laminate, metals, cement, and smoked glass become popular in 2021, especially in heavily trafficked rooms like kitchens and living rooms. We expect this to be a popular commercial interior design trend as businesses begin to reopen and look for new ways to protect their customers. The industrial style has popularized materials like polished concrete in recent years, but our need for germ-proof materials will finally push this trend into the limelight. Non-porous materials like copper, porcelain, and leather, can be very sophisticated, especially when styled with clean lines and masculine elements.
Wallpapered Ceilings
Though it may sound unconventional, wallpapered ceilings are one of our favorite secret interior design tips to make a space feel bigger. Wallpapered ceilings create dimension in a room by tricking the eye, especially when textures and patterns are used to create a sophisticated focal point.
When choosing a wallpaper for your ceiling, consider mixing textures and patterns. Yes, you read that right. Once an interior design faux pas, mixing contrasting patterns will become a savvy way to add character and depth to a room in 2021. For example, incorporating a paisley rug with a floral wallpapered ceiling is a great way to bring some unique personalization to your home.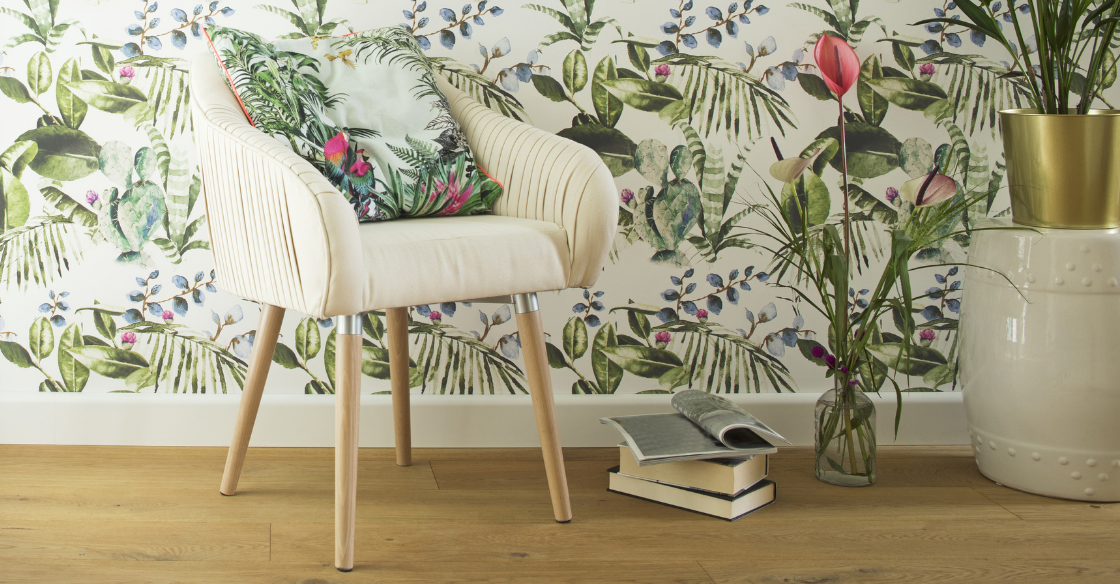 Japandi Style
Scandinavian and Japanese interior design styles blend minimalism and organic trends, something we'll continue to see a lot of in 2021. Known as Japandi, this style accommodates our newfound need for multifunctional spaces while offering the simplicity we're craving from such a chaotic year. Minimalist white dominates this style, but contrasting colors, organic materials, and natural shapes warm up this look to prevent it from becoming sterile. With influences from the great mid-20th century Nordic and Japanese designers, clean lines and refined color mixtures make this style recognizable among interior design enthusiasts. Japandi works best in large environments to create bright, open, and comfortable spaces.
Pops of Color
While neutral tones will continue to dominate the scene in 2021, pops of color will be seen in droves this coming year. Muted color palettes provide a clean and fresh backdrop for color, so this trend is easy to pull off if you already have a neutral home. Adding a pop of color to a space offers a sense of liveliness to an otherwise underwhelming room. You can use color in your home through bold furniture pieces, artwork, and impactful accent walls.
Take color psychology into consideration when incorporating pops of color into your design scheme. Orange shades invoke feelings of energy and focus, while blue shades instill a feeling of calmness and stability. Pops of color are an easy way to completely transform your home without breaking the bank.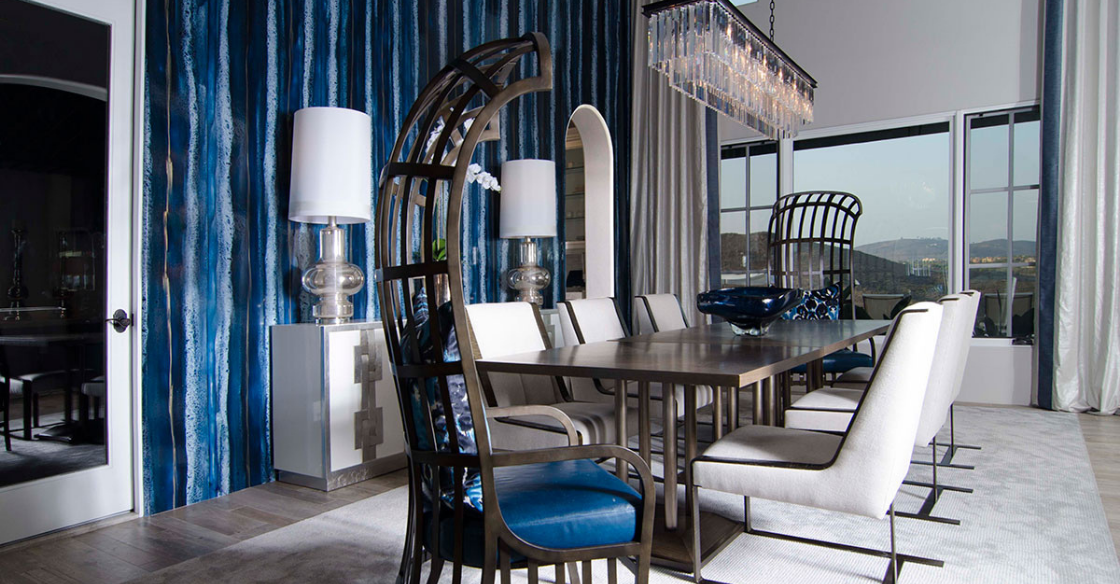 Experts In 2021 Interior Design Trends
The dawning of a new year allows us to hit reset on our lives. A great place to start that reset is in your home. We expect the interior design trends of 2021 to be just as unpredictable and unique as the coming year, so this is truly the time to let your individuality shine. Are you planning a big renovation project next year? We want to help!
The award-winning high-end interior design team here at Nativa has gained its experience over the last 20 years through projects servicing Southern California and clients across the nation and internationally. With a diverse range of tastes & styles, whether you're looking for Mediterranean, Modern Mountain, Contemporary, Transitional, or Coastal décor style, we'll be able to pair you with the best representative to match your needs.
Connect one-on-one with our designers to discuss how we can bring these 2021 interior design trends into your home.