Apart from an increased dedication to sustainability and the expansion of remote working, modern furniture trends are being influenced by one major thing: individuality. As muted styles like minimalism and farmhouse make their way out the door, more eclectic styles have become a popular way for people to express themselves through their homes. These days, people are looking for stylish, sustainable, and even quirky pieces that reflect their personalities.
Many interior designers are skeptical about following modern furniture trends, but there's something to be said for keeping an open mind. Whether it's a classic staple or a new fad, balancing traditional and contemporary furniture pieces can create an elegant interior design scheme.
While the following trends have been on the rise for the past few years, we expect these six furniture styles to dominate the luxury furniture market in 2022. Read on to learn more about the most popular interior design trends and where to shop for luxury furniture this season.
70's Retro Style
Retro styles have developed a grip on the fashion, interior design, and home decor industry. Curves, flowy lines, rounded shapes, and vibrant blue, pink, and green shades bring an effortlessly cool vibe to any home.
This groovy furniture style creates a welcoming and totally unique atmosphere that meshes well with Scandinavian, Art Deco, and minimalist décor. Use rounded acrylic chairs, tables with wavy legs, or rounded couches to achieve this look in your home. Curved furniture softens the overall look of the over-the-top 70's color palette while also acting as a bold focal point.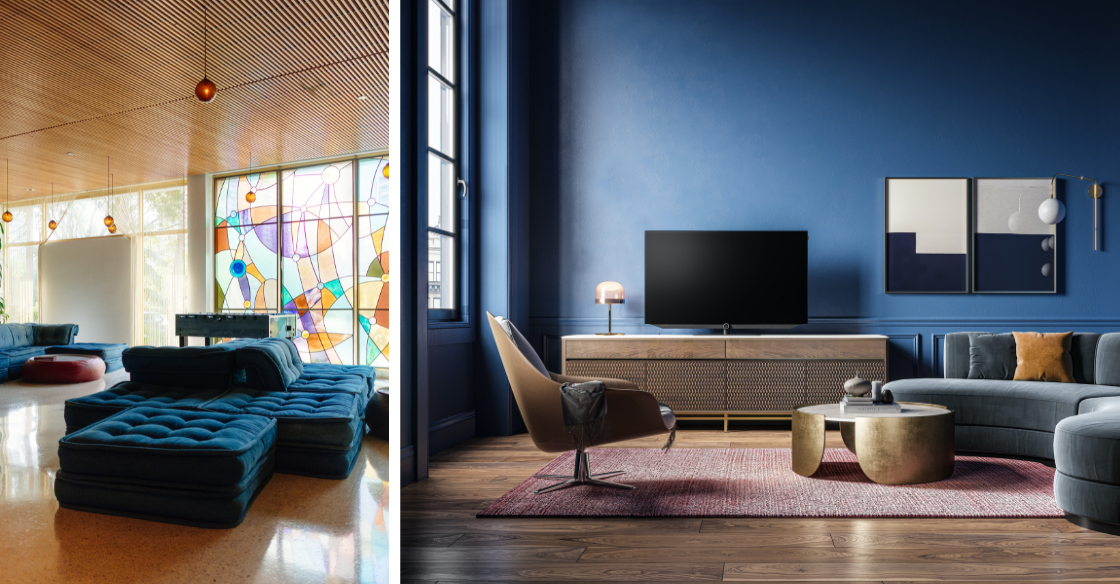 Organic Materials
Amidst the growing environmental movement, furniture crafted from sustainable materials is taking precedence over furniture trends and fads. The Boho revival can't take all the credit for the resurgence of natural materials; in a world increasingly dominated by synthetics, organic materials protect the environment and bring a sense of humanity to our design.
Environmental responsibility has become a deciding factor for many consumers when it comes to furniture shopping. To find eco-friendly and fashionable pieces, shop from manufacturers that are committed to sustainability. Nativa Interiors only uses carefully selected and responsibly sourced wood and water-based finishes in our luxury furniture production facility to limit our carbon footprint.
The sustainable furniture movement lends itself well to another trend: woven furniture. Stylish and sustainable bamboo headboards, rattan chairs, and woven baskets bring texture to a space through organic materials. Add more natural elements to your design with a reclaimed wood dining table, stone kitchen backsplash, and bamboo chairs. Couches and chairs upholstered in recycled textiles put a unique and eco-friendly spin on traditional furniture styles.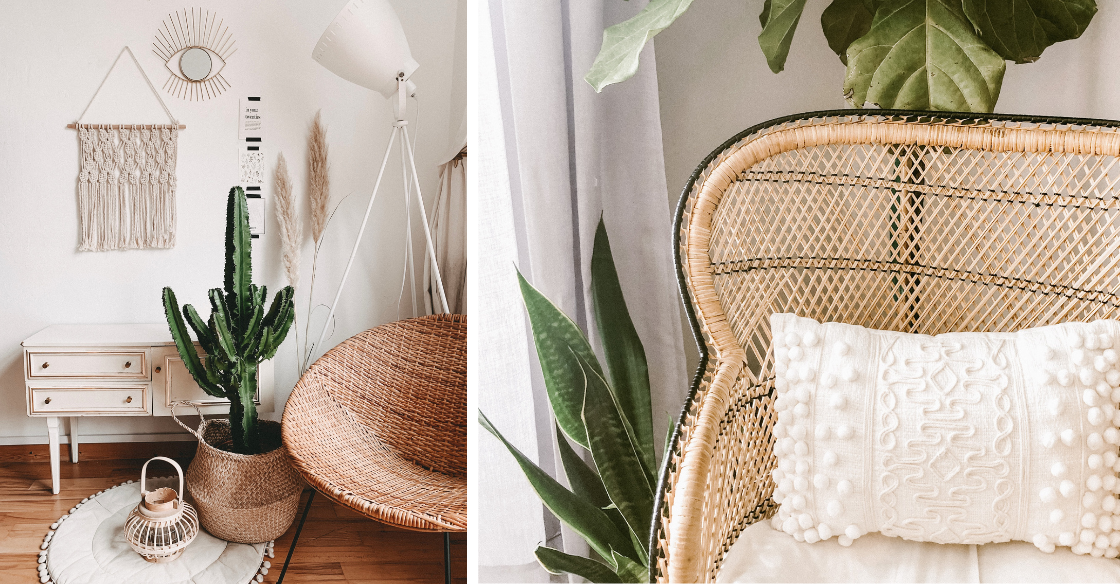 Mid-Century Modern
Much like Scandanavian design, functionality and efficiency are a high priority for this popular interior design scheme, but style is also considered. Mid-Century modern furniture turns ordinary spaces into visually intriguing works of art. Spaces that mix unique interiors with 20th-century vintage furniture bring a classic luxe to a home. Unexpected furniture shapes, colors, functionality, and textures can personalize this well-loved trend. Interestingly shaped Danish wooden chairs act as standalone art that immediately centers a room and cements this contemporary yet classic look.
Bold Color
In 2022, we expect vibrantly colored furniture to take center stage in upholstery. Many luxury furniture brands now offering distinctive color choices. This style provides a quick and easy way to update any space.
Make a statement with a brilliantly bright piece of hero furniture. Brightly colored couches, headboards and accent chairs in lilac, mustard, burgundy, dark green, true blue, and apricot are statement-making pieces that set the tone of the space and add an instant touch of personalization. Combined with natural woods, these bold colors ground and brighten the home simultaneously. Colorful furniture can also be used for more subtle accent pieces like modern red kitchen barstools or a sleek end table.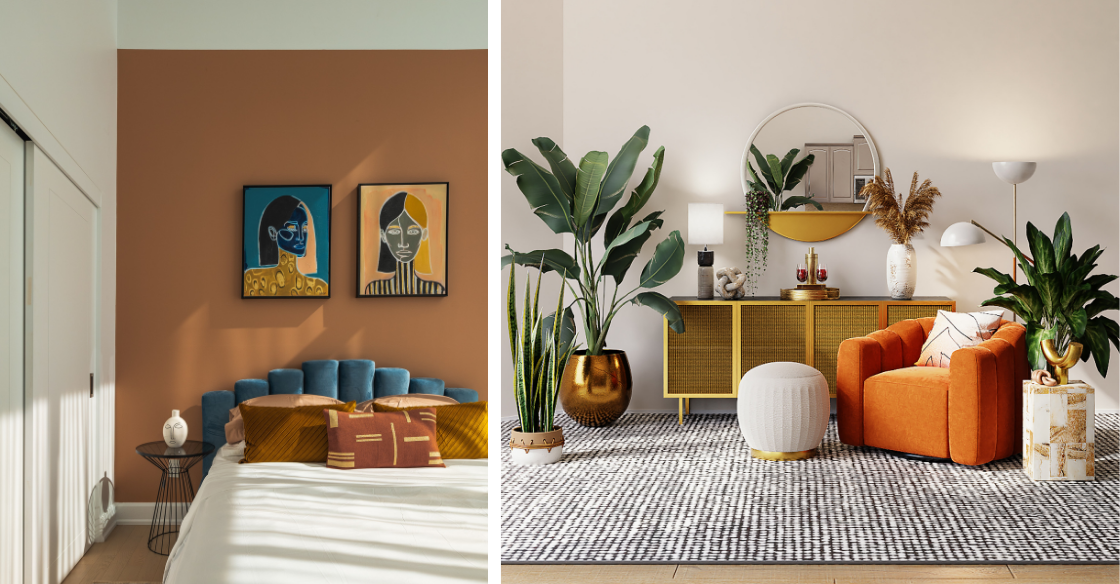 Modular Furniture
Modular or freestanding furniture layouts have become a popular way to blend different styles and create an eclectic mix of shapes and sizes. The definitions of freestanding and modular furniture are up to interpretation in the design world, but they can best be described as standalone pieces that are not fitted to a room.
Freestanding furniture gives a room a sense of space, freedom, and uniqueness. Modular layouts work best in large rooms that aren't at risk of feeling overcrowded. For example, a large wooden table with freestanding barstools instead of an island in the kitchen creates a more open and fluid layout. Working with an interior designer can help you achieve this look with your personal tastes and style in mind.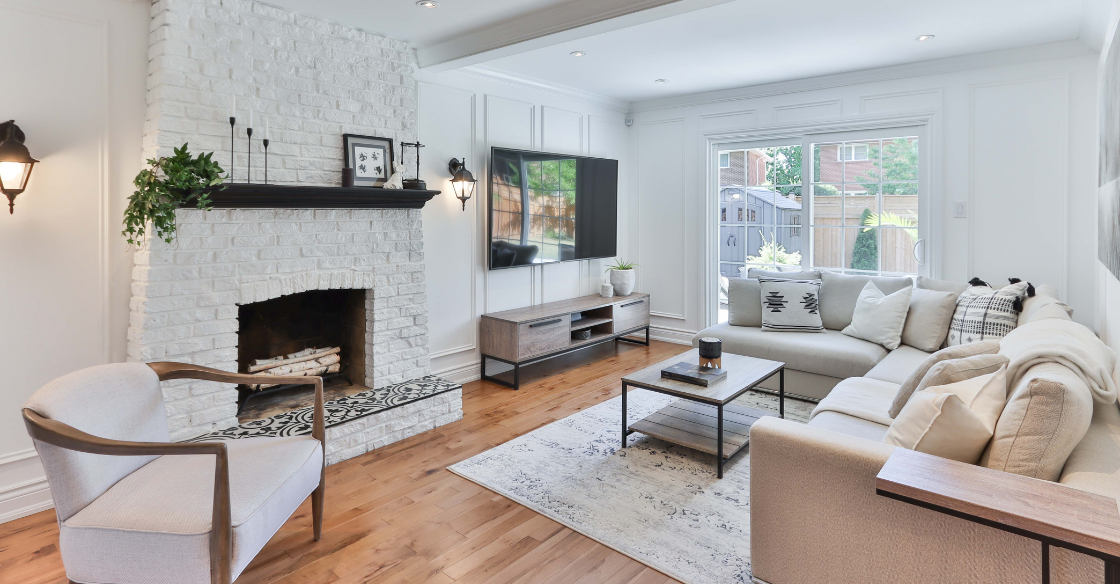 Solid Wood Furniture
If you're going to invest in the furniture for your home, make sure you are investing in high-quality pieces. One way to ensure high quality is to choose solid wood furniture that will last for generations. With so many options for wood and finishes, the sky's the limit with this furniture trend. For example, you can choose the hardwood type for almost all of our solid wood furniture at Nativa. Choose between classics like North Pacific Alder, American White Oak, Black American Walnut, and many others.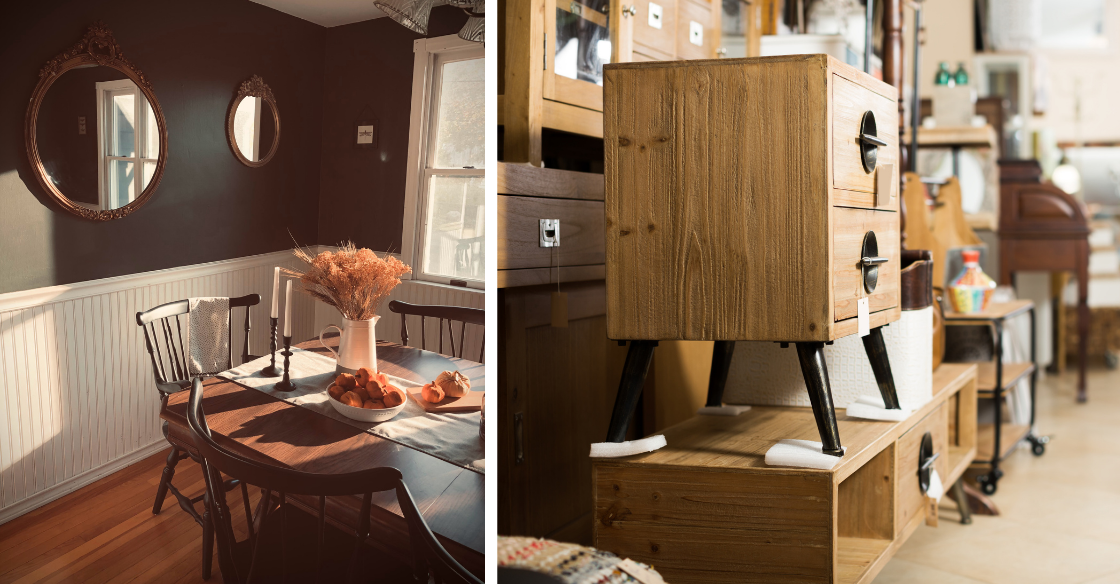 Luxury Furniture and Interior Design
With two showrooms in La Jolla and Solana Beach, Nativa Interiors carries premier luxury furniture of all styles to help you keep up with the latest trends. Our furniture manufacturing facility employs over 200 artisans and carries world-class brands like Stressless from Norway, Gamma Arredamenti from Italy, and other premium collections.
Working with an interior design team to introduce these furniture trends into your home can help seamlessly bring your vision to life. Our award-winning high-end interior design team has gained its experience over the last 20 years through more than 1000 projects servicing not only Southern California but with some outstanding works across the nation and internationally. Very diverse in taste & style, whether you are looking for Mediterranean, Modern Mountain, Contemporary, Transitional or Coastal décor style, we'll be able to pair you with the best representative to match your needs.