As the weather begins to warm up and backyard soirees make their return to SoCal, you're probably looking for new ways to decorate your home this summer. Having an inviting environment to relax and host guests can be the difference between a stellar summer and a summer bummer.
Introducing the refreshing and fun summer energy into your home is a lot easier than you might think. A few small and affordable design changes can completely transform your space. Here are our top six summer decor ideas that will help you kick off the season in style.
Tropical Prints
Tropical prints are becoming a must-have 2021 interior design trend, and nothing says summer like bright colors and bold patterns. Transform your home into your beach getaway with pineapple print cushions, colorful throw pillows, or tropical palm tree wallpapers reminiscent of the iconic Beverly Hills Hotel's design style. Stick to tones like green, yellow and orange to brighten up your home and embrace the fresh summer vibes. If you're not quite gung-ho for bold patterns, introducing tropical prints into your interior design can be as simple as changing out your curtains or putting out a bowl of fresh citrus in the kitchen.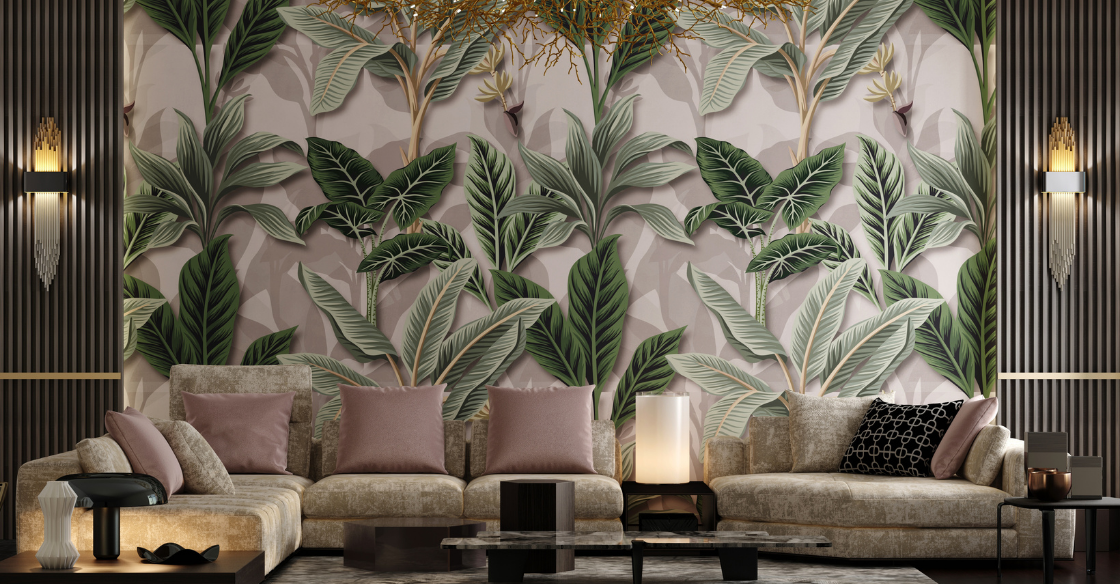 Boho Chic
This Morrocan-inspired design trend is back, and with it comes a myriad of fresh summer decor ideas. Bohemian interior design is all about creating a relaxed and effortless space with natural decor elements. Think up-cycled furniture, exotic flea-market finds, wood, psychedelic textiles, and organic materials.
Use rattan, cane, wicker, and other woods in your design to pull off this look. Accompanied by bold patterned textiles and light hues, these natural elements work together to create an airy and spacious feel.
Layering is the key to pulling off Boho Chic. Don't be afraid to place different sized woven baskets, Morrocan-patterned throws, and eye-catching artwork in the same space. Add a few potted plants, hanging floral baskets, and succulents, and you're ready to take on the summer in style.
Breezy Textiles
Summer interior design trends are all about creating a light and airy atmosphere. The best way to do that is by utilizing breezy textiles like cotton voile, flax linen, sheer silk. These natural fabrics are great for adding texture and fluidity to your design.
Change out your dark winter curtains for airy sheer curtains to brighten up your space. A linen throw blanket casually draped over your couch provides a bit of cozy warmth on cool summer nights. The thing to focus on here is opening up your home with light fabrics that don't overwhelm the space.
Plants
If you're looking for a low-maintenance summer decor idea, plants always make a space more lively and don't require many interior design changes.
Bring greenery into your home in the form of terrariums, potted plants, flowers, or hanging plants. Get a luxury resort look with large potted plants and trees. Pick up a few decorative planters for tropical plants like birds of paradise, banana trees, or dracaena to pull off the ultimate topical resort look.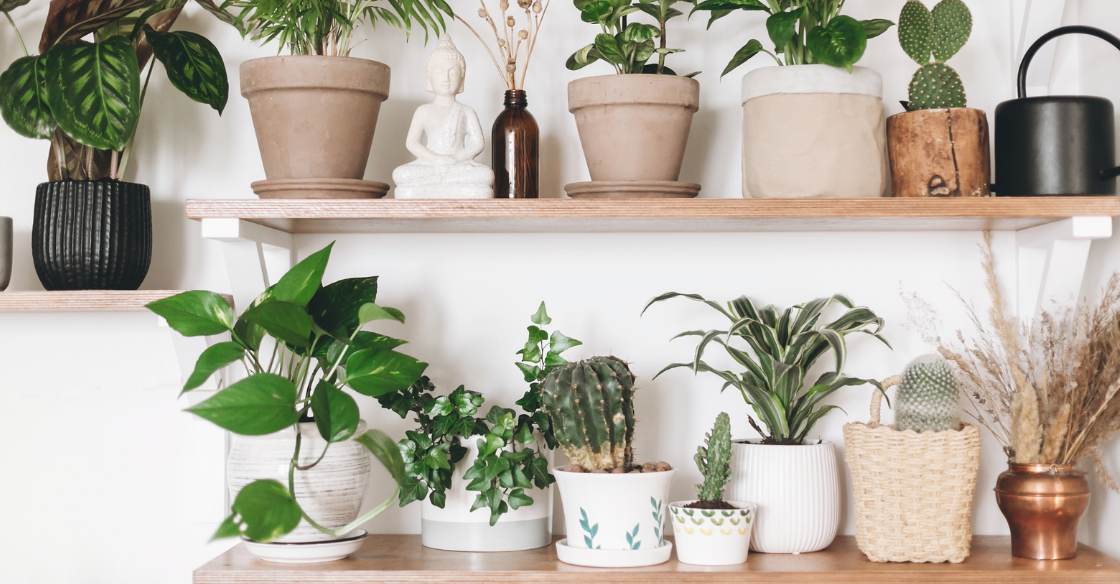 Cozy Outdoor Spaces
Amazing weather and gorgeous views are one of the perks of living in Southern California. Whether you have a beachfront property, or a condo in the city, creating a pleasant outdoor space is a great summer decor idea. Give your patio a little TLC this summer by investing in high-end outdoor furniture. Natural materials like rattan and teak wood are durable enough to withstand the elements and chic enough to fit a Boho aesthetic.
Creating seamless transitions between outdoor and indoor spaces has become a must for San Diego interior design. What's the point of having a gorgeous backyard if it's cut off from the rest of the house? Large frameless glass doors leading to your patio make your home more functional and offer stunning unobstructed views.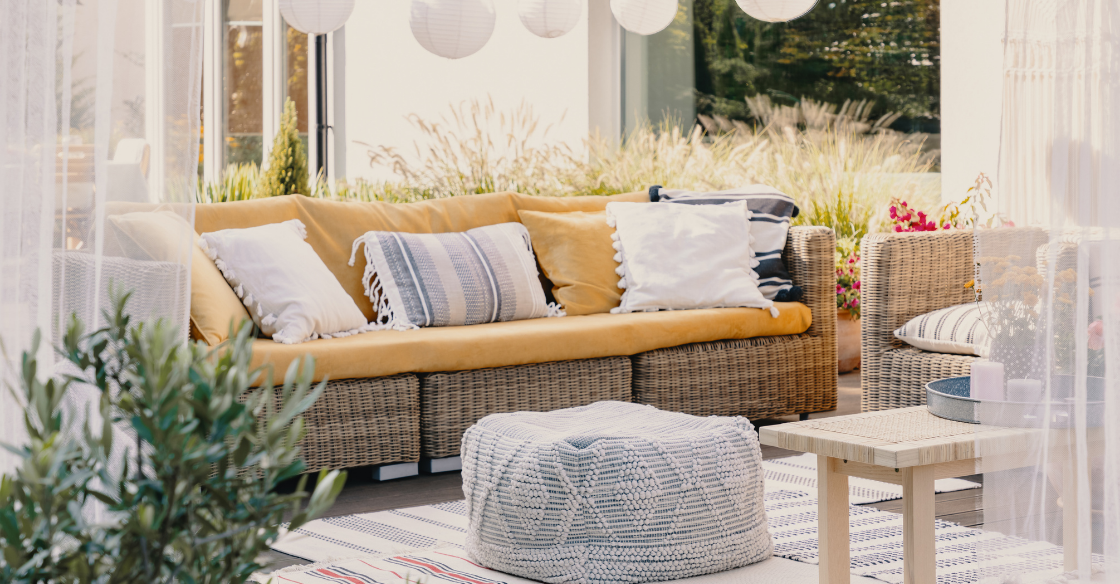 Bold Colors
Minimalism and open concept layouts dominated interior design for the past few years, but it's time to spice things up! This summer will be all about bold colors. Bold statement pieces, pops of color, and color-blocked walls instantly brighten up an otherwise neutral space.
Not ready to start painting the walls magenta? Introduce small pops of color into your home with small pieces like artwork, lamps, throw pillows, and other accents. Shades like pink, turquoise, and yellow bring the San Diego warmth straight to your home.
Luxury Interior Design for Summer Homes
Need some more summer decor ideas? Our award-winning high-end interior design team has gained experience over the last 20 years through more than 1000 projects servicing Southern California and internationally. Very diverse in taste & style, whether you are looking for Mediterranean, Modern Mountain, Contemporary, Transitional or Coastal décor style, we'll be able to pair you with the best representative to match your needs.
Connect one-on-one with our designers to discuss how we can get your home summer-ready.