We can't believe it's already that time of the year, but we couldn't be more excited that the holidays are just around the corner! This year has been difficult, to say the least, and we could all use a little holiday cheer right now. Even though we've yet to make it through Thanksgiving, don't be afraid to start decking the halls with
holiday home decor
to spread some much-needed cheer.
You probably have your traditional stockings, wreaths, and a well-groomed tree, but this is just the tip of the iceberg when it comes to holiday home decor. Since we'll likely be spending more time than usual at home this season, turning your home into your winter wonderland will help you avoid the blues and stay merry and bright.
While a red and green color palette with nutcrackers and reindeer galore is always a safe choice, the kitschy nature of traditional Christmas decorations can feel out of place in upscale home interior design. However, holiday decor can actually be quite sophisticated and elegant, especially if you opt for a more modern vibe.
To help you get into the spirit, here are ten home decorating ideas for the holidays that will bring you some peace, joy, and merriment without cramping your style.
Change up your color palette
Red and green have long reigned supreme in holiday color palettes, but their time is officially up. These bright, contrasting colors often clash with the minimalist interior design style of contemporary homes. Luckily, many other gorgeous holiday-esque tones are both festive and sophisticated.
Pantone named Classic Blue as their 2020 color of the year, and it has permeated the interior design industry in everything from paint colors to cabinetry. Did you know that the peaceful, serene feeling that washes over you when you watch ocean waves roll in and out is linked to the calming effects of the color blue? Blue provokes feelings of tranquility, community, and connectedness, making it the perfect base color for your holiday decor.
Since Classic Blue may be a bit too vibrant for your winter decorations, try using a darker shade like Navy or Royal Blue in your holiday home decor this year. Navy pairs effortlessly with so many colors, including ivory, platinum, champagne, gold, pink, and even classic Christmas red. Incorporate this color in your tablescapes, mantle displays, and tree to create a serene and cozy atmosphere throughout your home this season.
If you prefer a more neutral palette, layering whites, creams, and ivories is another chic and classic option. Incorporate snow-dusted garlands over your mantle, scatter white candles in varying sizes around the room and add plush knit and fur throws, stockings, and pillows into your living room. A neutral color scheme also allows you to play with fun accent colors from rose gold and charcoal to festive red. It may be sunny in San Diego, but a crisp and cozy white theme in your home will whisk you away to a sophisticated ski chalet.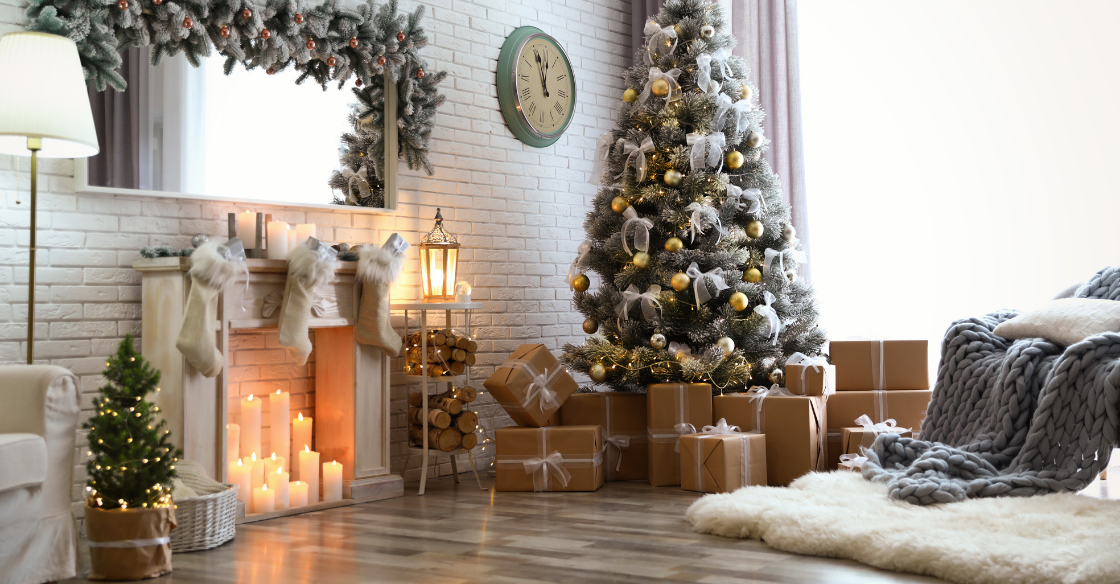 Lean into rustic accents
Farmhouse style continues to dominate the interior design scene using rustic accents, natural textiles, and vintage accessories to create a cozy and welcoming environment. This style's popularity is slowly trickling into holiday decor, allowing you to create a nostalgic yet understated winter wonderland in your home. Comfy plaid prints, faux berries, natural woods, aged metals, and a neutral color palette are simple and sophisticated rustic elements that you'll see in holiday decor this year. This trend blends seamlessly into Farmhouse interior design styles, making it a favorite amongst savvy designers.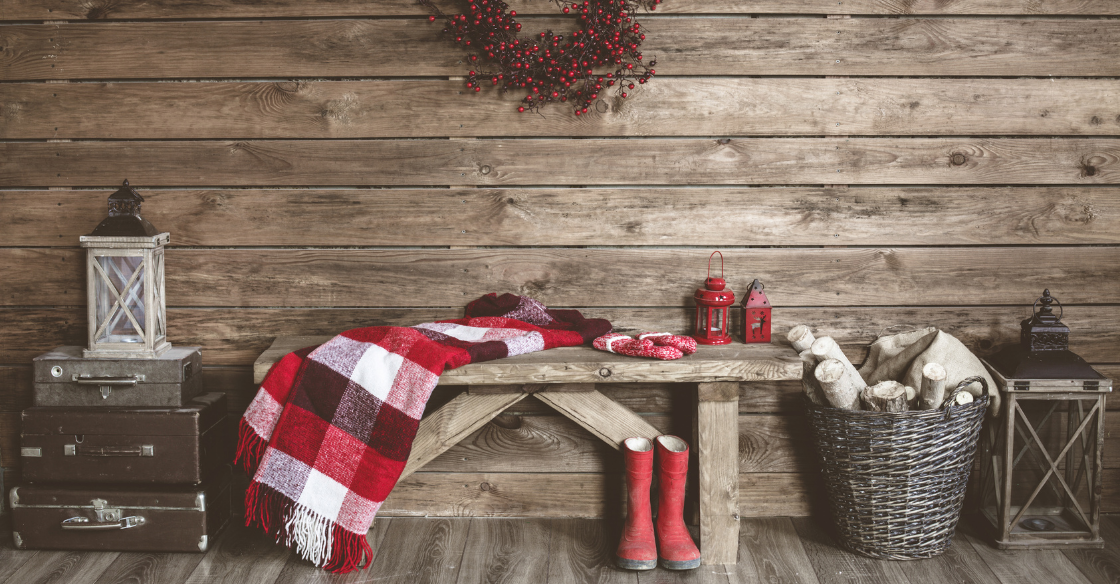 Curate a showstopping tablescape
Holiday tablescapes offer so much room for creativity, making them a fantastic place to invest your focus when it comes to holiday home decor. Layers upon layers are the key to making your guests think you hired a professional to perfect your dining area.
Create a lively table setting by layering your most festive crystal, china, and metallic flatware on chic linens. Custom napkins give classic holiday tablescapes a vibrant update, and you can even have each of your family members' names embroidered on them for a touch of personalization. Make your centerpiece the star of the show by using fig branches, apples, fairy lights, candelabras, and magnolia garlands to bring the joy of the holidays to your dining room table.
Bring in some holiday greenery
The holidays are a fantastic opportunity to bring some unique greenery into your home's interior design. Staple holiday flowers like poinsettias, amaryllis, paperwhites, and Christmas roses make for breathtaking floral arrangements. If you'd like to go for more unconventional greenery, try using cyclamen, pansies, and orchids in your display.
Ivy and holly are other traditional accent flowers that can bring an arrangement to life or stand on their own on mantles, tablescapes, and other displays. Potted pear, fig, and lemon trees create drama and dimension in your holiday layout, so place them in the largest rooms of your home. Holiday greenery will not only make your home look like a picture-perfect winter retreat, but it'll also provide sumptuous natural scents that will bring the holiday season to life.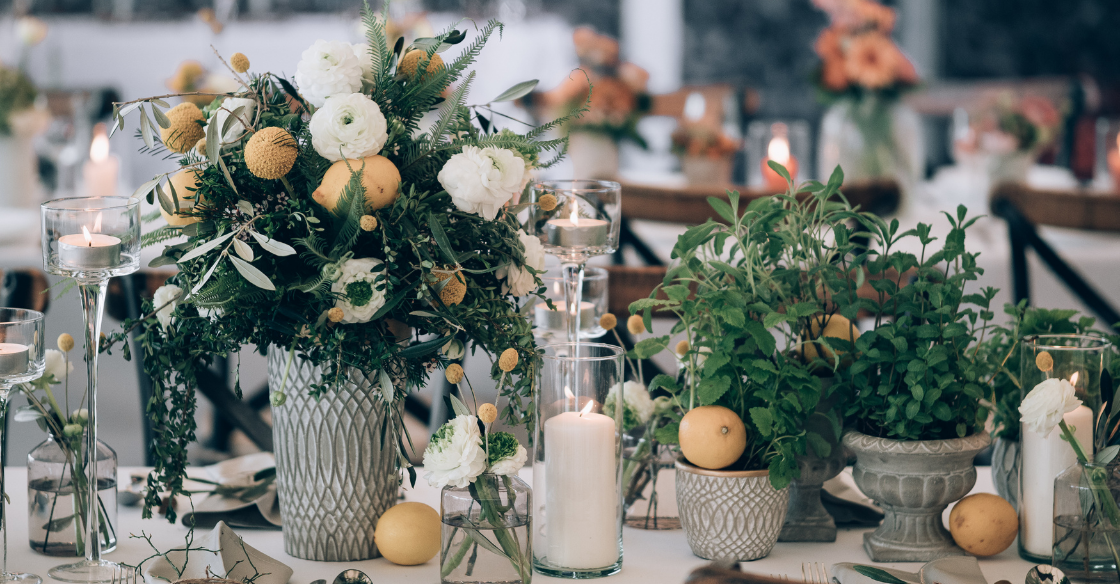 Mix your metals
Platinum will be all the rage this holiday season providing even the most understated homes with a glam touch. This metallic accent can be paired with virtually any shade, including red, pink, taupe, black, and this year's holiday color favorite, navy.
Mixing metals has been a 2020 interior design trend, so try to pair your platinum accents with gold, silver, and bronze elements. Oversized jingle bells, candelabras, and wall decor are great places to use metal in your holiday home decor. If you want to nail this look, focus on the tree! Place platinum garlands, tin ornaments, and an ornate golden topper on your tree to achieve effortless elegance.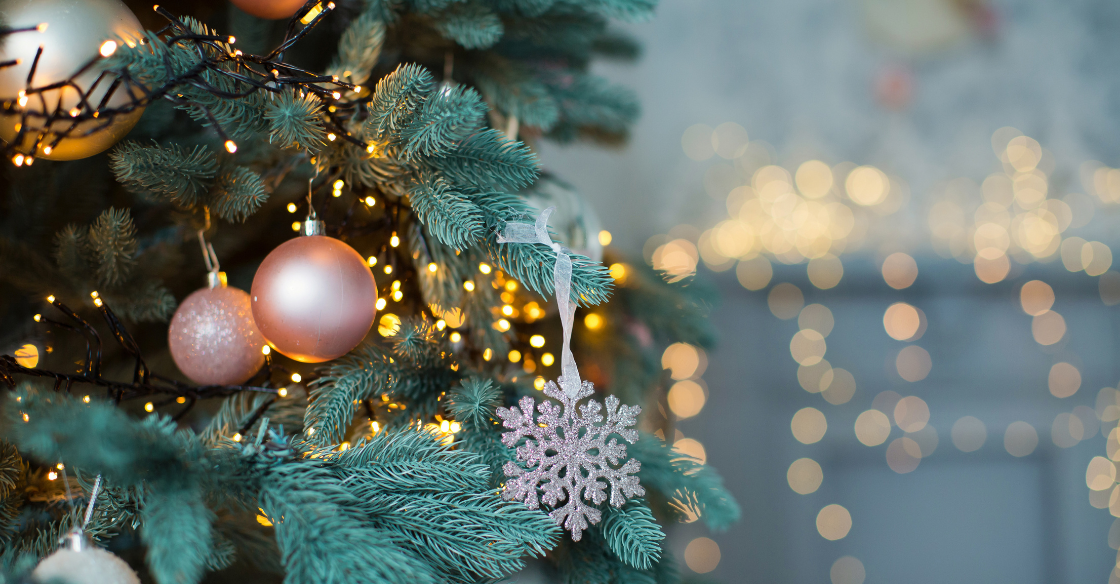 Spruce up your mantle
The mantle is a classic place to let your holiday decor shine, especially if you're working with limited square footage. Add subtle, festive pops with a magnolia garland, or go all out with a perfectly curated display. Placing pine needle garlands, holly, pinecones, and rustic berries around your favorite holiday photos and trinkets on your mantle will immediately give your living room the festive refresh it needs. And of course, you can't forget the stockings! Stocking holders allow you to hang your stockings without damaging your mantle while also giving your display a unique design element. Finish it all off with a gorgeous wreath, and you'll be in the holiday spirit in no time.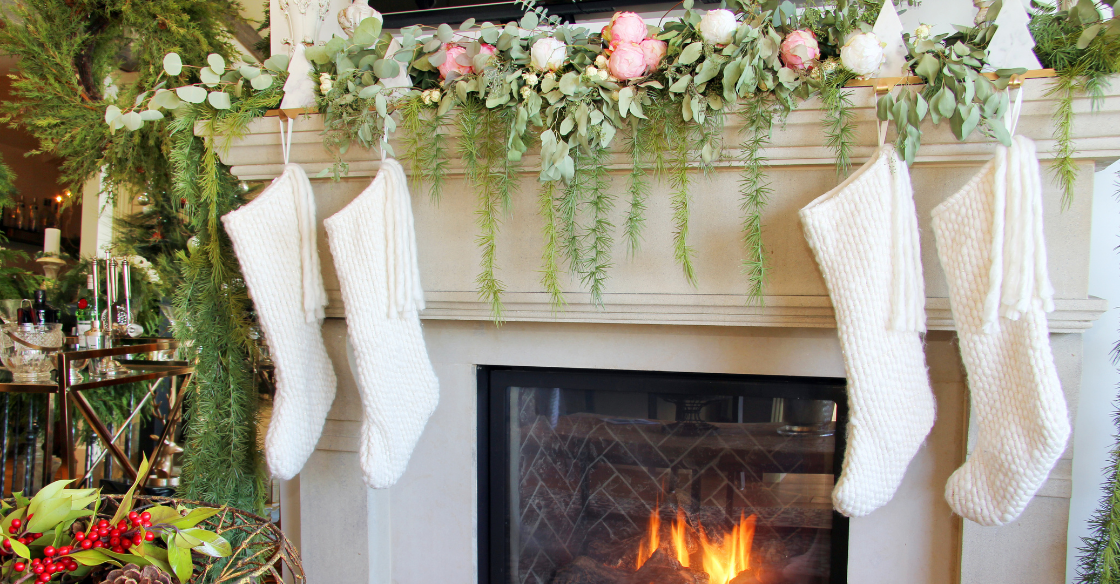 Use holiday patterns
Prints and patterns are one of the easiest ways to bring the magic of the holidays into your home. Buffalo check plaid is always a solid choice around the holidays since it can be used in anything from throw pillows to wrapping paper. Use burlap, wool, knit, and twill textiles to compliment your plaid patterns for a rustic feel. If you'd like to get more creative, find a custom holiday pattern and make your one-of-a-kind throw pillow covers and blankets.
Create a festive entryway display
A festive entryway display will immediately welcome guests into your home with a touch of cheer! Create eye-catching floral arrangements with poinsettias, roses, holly, and ivy in gold and bronze vases. Add pops of seasonal colors with your favorite trinkets and figurines (this is a great place to display any family heirlooms or your children's crafts as well.) You can even create a mini treat station with peppermint dishes, candy canes, and homemade pastries on ornate serving dishes. Hang a glamorous wreath to add a touch of glitz to your display, and voila! And don't forget to hang the mistletoe above your door to create some sweet, memorable moments (and photo opportunities) with your loved ones.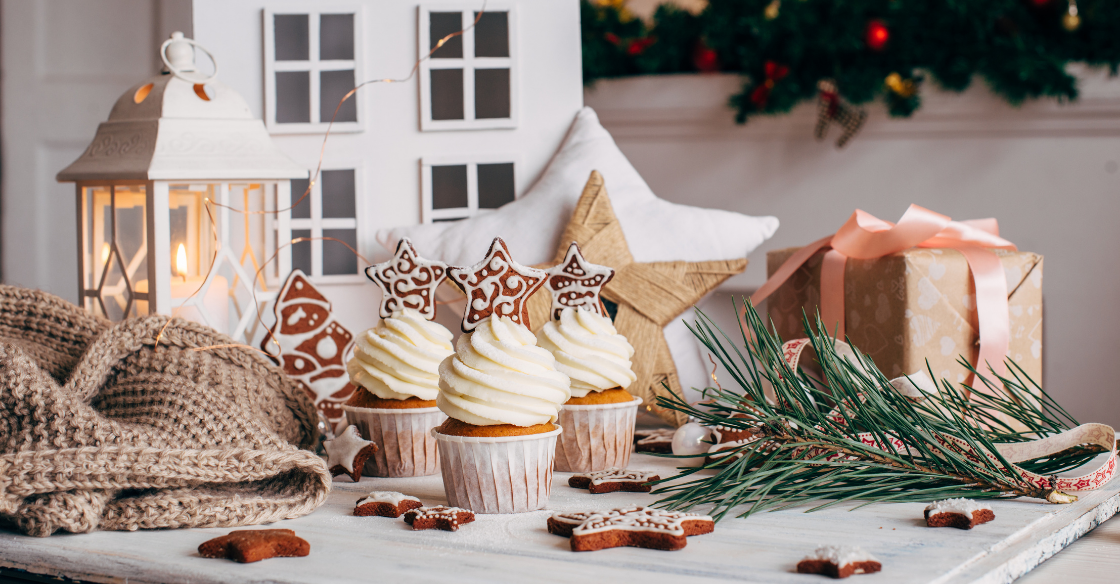 Don't limit decor to gathering spaces
Sprinkling holiday accents in every corner of your home will ensure you and your guests feel cheery no matter which room you're in. Create festive displays on your bathroom counter with berries, pinecones, and holiday greenery. Change out your hand towels with customized holiday linens, so your guests will feel merry & bright as they freshen up for Christmas dinner. Incorporating subtle holiday accents like artisan figurines, buffalo check throw pillows, and a cozy blanket in your bedroom will help you wake up in the Christmas spirit! Using candles or reed diffusers with cinnamon or pine tree scents throughout your home is an easy but effective way to create a festive atmosphere. Holiday decor isn't just for your guests' benefit, it's for yours as well, so don't be afraid to give even the most secluded space a cheery update!
Make your home exterior shine
Apart from traditional Christmas light displays, there are a ton of fun and creative decoration ideas that can spruce up the exterior of your home during the holidays. Window dressings with garlands and bells, wind-chimes, and lawn ornaments will turn your home into a winter wonderland even in sunny San Diego! Place an oversized wreath on your front door with giant poinsettia vases on each side to create symmetry and festive elegance that will bring a smile (and maybe even a touch of envy) to your neighbor's hearts.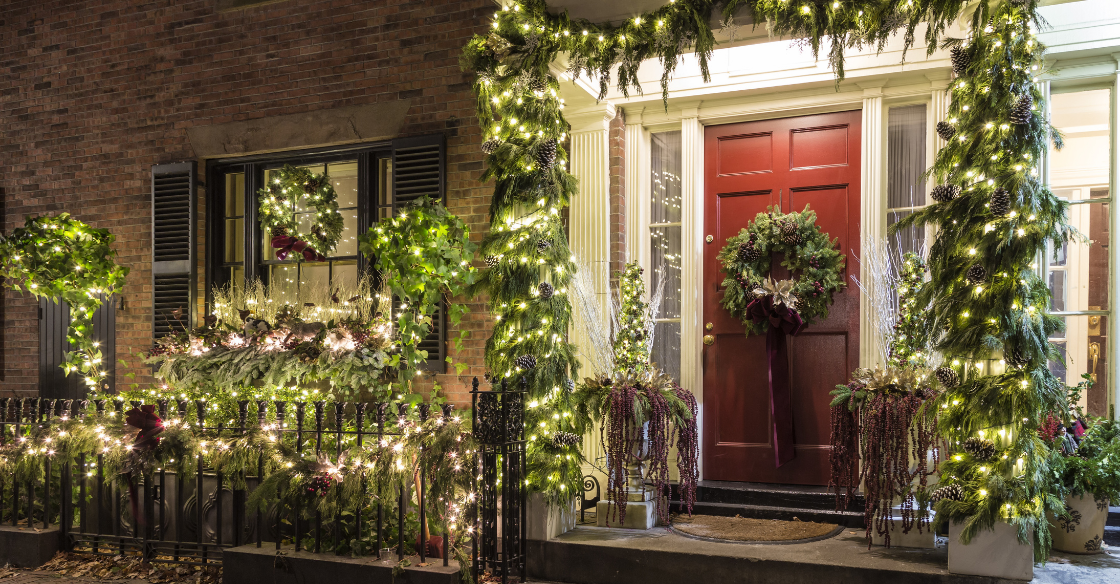 Holiday Home Decor Experts
The holidays are a wonderful time to refresh your interior design with some festive flair. We're all in need of some holiday cheer this year, so don't be afraid to start decorating early! If you need more inspiration on how to decorate for the holidays or home decorating tips for any season, reach out to our talented team of interior designers at Nativa.
The award-winning high-end interior design team here at Nativa has gained its experience over the last 20 years through projects servicing Southern California and clients across the nation and internationally. Diverse in taste & style, whether you are looking for Mediterranean, Modern Mountain, Contemporary, Transitional, or Coastal décor style, we'll be able to pair you with the best representative to match your needs.
Connect one-on-one with our designers to discuss how we can elevate your holiday home decor this year.