Commercial interior design can create visually interesting and functional spaces that communicate your brand's overall vision. While it often goes overlooked, luxury interior design can increase the value of your business, draw in potential customers, and improve the space for those who spend time in it.
Commercial interior design projects can be a tricky business, especially with a revolving door of popular design trends. The space must be efficient and cost-effective but also create a unique and engaging experience. Take a look at these commercial interior design trends that are sure to elevate professional spaces.
Bold geometric patterns
The latest trend in commercial interior design is all about unconventionality. Businesses want their space to be a reflection of their individuality and unique persona. Using bold geometric patterns in tiling, artwork, rugs, and other furnishings will instantly create a showstopping focal point in your commercial space and avoid the traditionally sterile design of standard commercial buildings. You can even try out the color blocking trend that is sweeping the design industry to really modernize your style and define spaces.
Choose deep tones
Using deep tones in commercial interior design color palettes helps create a cozy and dramatic atmosphere. Dark hues like inky blues, rich greens, charcoal grays, and chocolatey browns give off an expensive yet welcoming feeling through the power of color psychology.
In addition to primary paint colors, deep tones can also be used in smaller doses throughout a commercial space to create thoughtful moments of drama. White paint is the standard go-to for doors and trim, but black is an unexpected yet very sophisticated alternative. Painting ceiling beams, doors, moldings, and baseboards in a high gloss black or another deep hue immediately adds a glamorous edge. When using dark paint, make sure to consider the lighting and align it accordingly with the room's mood.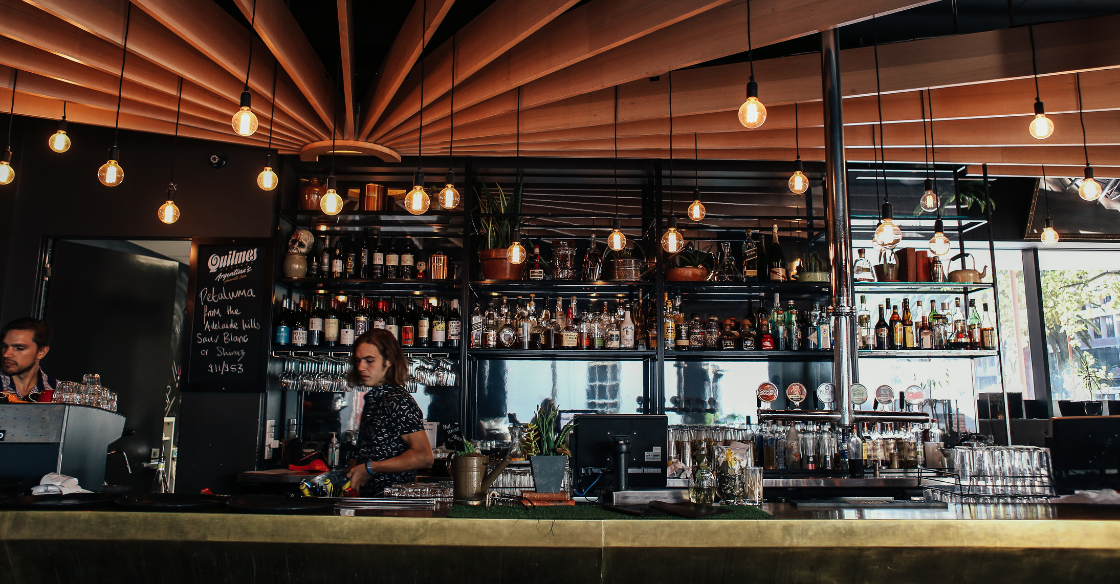 Multipurpose Design
Commercial property owners are constantly looking for new ways to save money, and multipurpose design has become a popular method of consolidating budgets without sacrificing functionality and comfort. We expect to see more features like adjustable office seating, breakout spaces, hybrid hotel lobby and bar areas, and more dynamic layouts. These multifunctional design elements allow for better flow within a commercial space and more flexibility for employees and customers. Investing in high-end furniture for office spaces, dining rooms, and seating areas will give your space an air of luxury while allowing you to play with color and multifunctionality.
21st Century Tech
Tech has become an essential tool for modern commercial buildings. While planning the commercial interiors is the most crucial step, giving good thought to technology and infrastructure is becoming just as important in the 21st century. Ensure your telecommunication systems, computers, televisions, and overhead media are functional and match the aesthetics of your overall design.
Tech can also be used as a cutting-edge design element that is capable of adapting to changing trends. Incorporating digital signage into your design allows you to create dynamic graphics and update branding in real-time. Digital signage provides an unparalleled level of modernity and tech to both interior and exterior commercial designs.
Add a touch of personality
After you've nailed down the basic architecture and style of your commercial space, it's time to start adding some personality to your design. Branding has become an all-encompassing effort in which every facet of your business reflects your mission and personality. Choosing luxury interior design elements that speak to your brand will allow potential customers to get a better idea of who you are.
Incorporate art, rugs, knick-knacks, and pops of color to make your space more engaging, thoughtful, and lively. Rugs are an affordable yet impactful way to embellish the floor and add a warm and colorful element to a space. Use rugs in common areas such as the lobby, reception area, conference rooms, and seating areas to avoid the traditional drab look.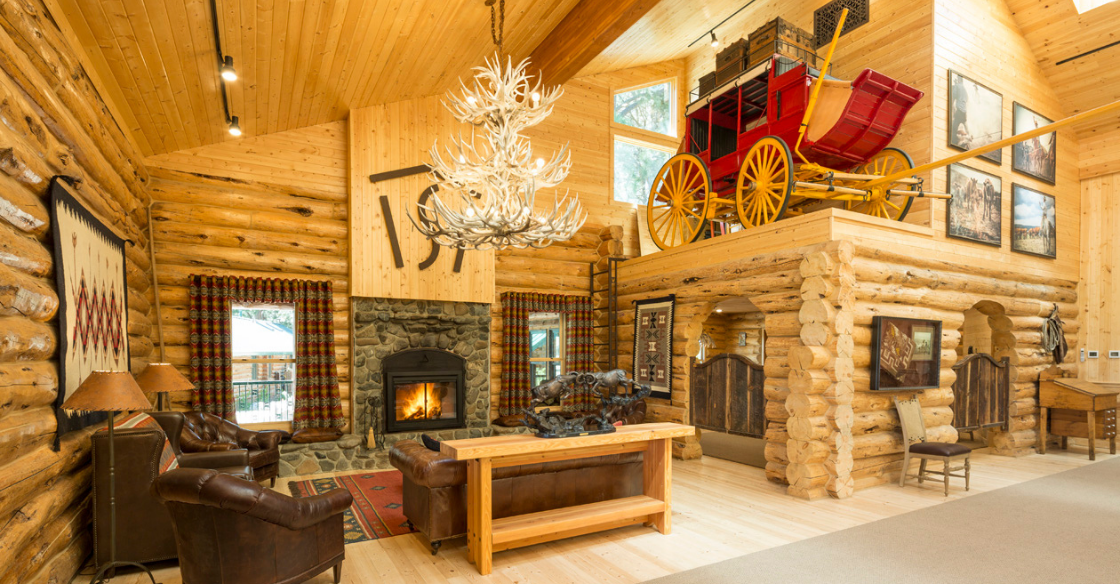 Use natural elements
Greenery offers an affordable and natural accent that will make any commercial layout feel more organic and inviting. Sprinkle in a few hanging and potted plants throughout your space to breathe life in the area. Living walls have also increased in popularity since the rise of social media because of their ability to immediately create an Instagram-worthy backdrop in a modern commercial building.
Creating seamless transitions between indoor and outdoor spaces is also a great way to bring more light into your commercial design and improve the area's flow. Using frameless glass walls allows you to capitalize on the surrounding views of your property while creating an elevated aesthetic.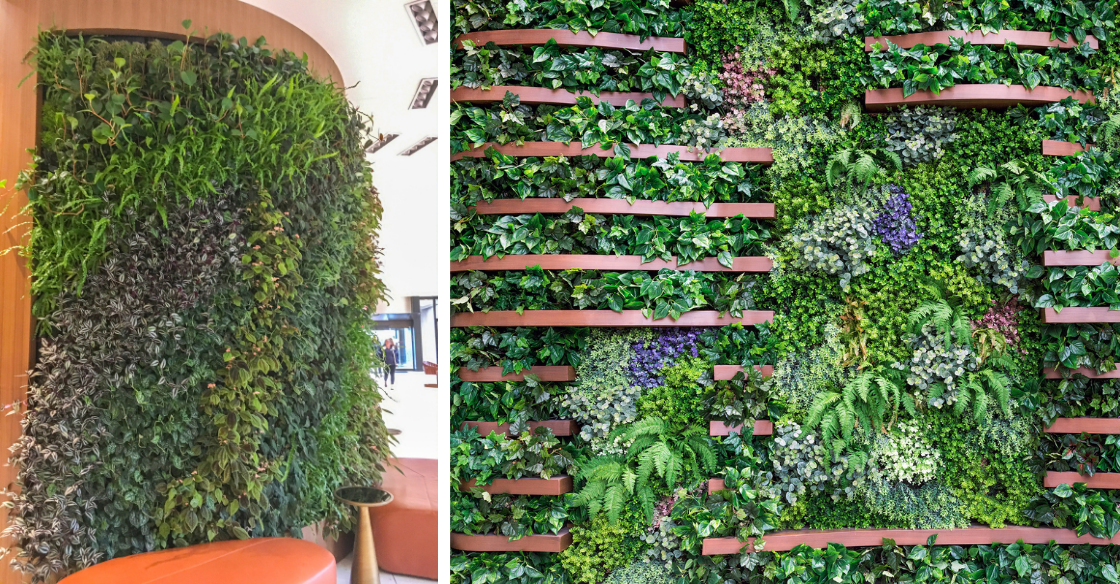 Commercial Interior Design Experts
Our award-winning high-end interior design team has gained its experience over the last 20 years through more than 1000 projects servicing not only Southern California but with some outstanding works across the nation and internationally. Very diverse in taste & style, whether you are looking for Mediterranean, Modern Mountain, Contemporary, Transitional, or Coastal décor style, we'll be able to pair you with the best representative to match your needs.
Meet with one of our designers today or stop by one of our San Diego showrooms to discuss how we can improve your professional space with luxury commercial interior design.