With the increase in working from home, many people are looking for stylish home office ideas to spruce up their space. The perfect home office is clean, creative, productive, and reflects your style.
We've shared some of our favorite ways to create a stylish home office before, and here, we'll dive deeper into how to style your home office based on five popular interior design preferences.
5 Home Office Ideas Based on Your Interior Design Style
If you've been working from home for the past year or more, you know how important it is to invest in a beautiful and high-quality desk chair, incorporate natural light, and make sure you optimize your desk for productivity.
Here, we will highlight some popular interior design styles and how you can incorporate those styles into a home office. The possibilities for your home office decor are endless!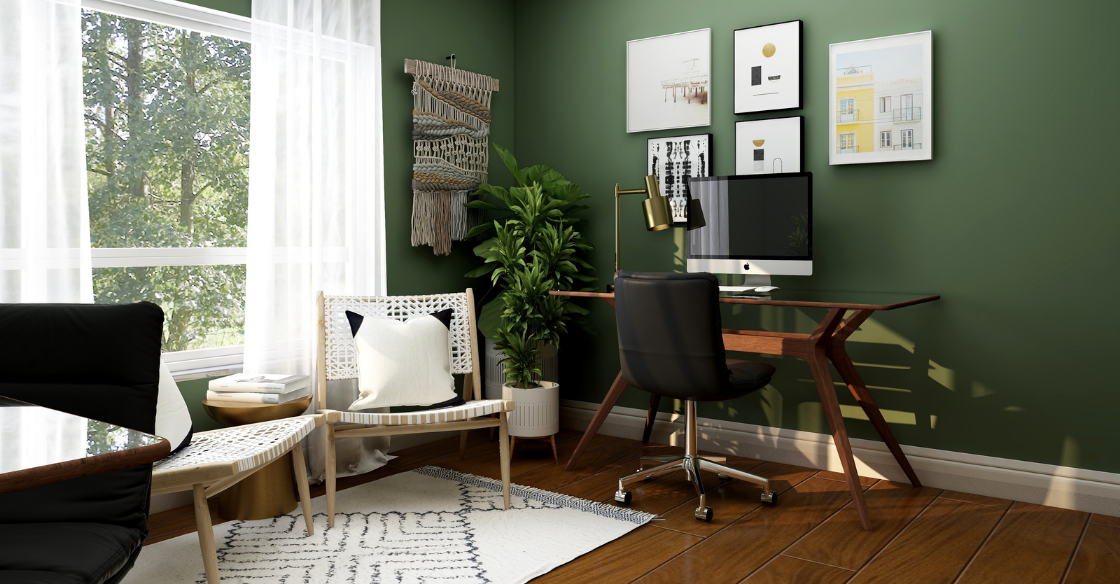 Modern & Minimalist Home Offices
When working from home, limiting distractions is the key to success. This is one reason why modern and minimalist home offices are so popular. With this design style, focus on keeping your workspace clean and organized and accentuate the space with a few pops of color. Gold accents and plants look great in modern home offices.
Are you looking for some home office inspiration? We love how the home office turned out in this Solana Beach interior design project. The home office puts a luxurious twist on minimalism with neutral tones and impactful pops of color.
Boho Home Offices
Bohemian interior design is cozy and comfortable! This style incorporates many different textures, patterns, and textiles to create a space full of color and light. But, while a boho home office might be eccentric, don't mistake it for sloppy! Every piece has a purpose and is chosen with care.
For boho home office ideas, look for furniture made from natural materials. You may even get lucky and be able to find a vintage desk or dresser to complete the look. Shop for colorful rugs and throw pillows to brighten up the space.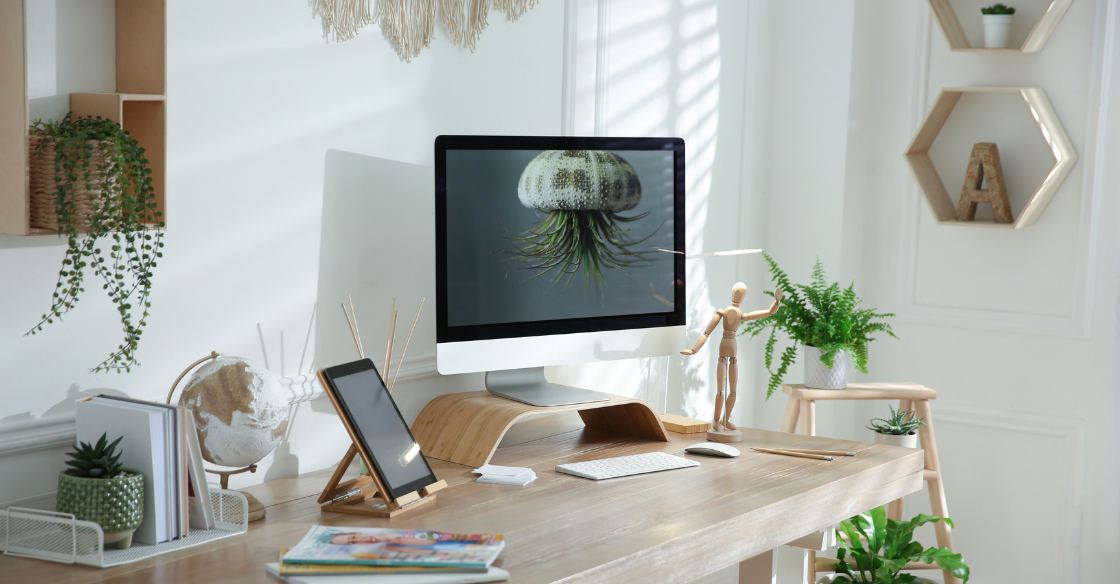 Farmhouse Chic Home Offices
Farmhouse charm is all the rage and is a beautiful choice for your home office interior design. To incorporate farmhouse style while still keeping it modern and clean, look for home office furniture that is made from raw, reclaimed wood. Then, accent these natural materials with a polished office chair and modern accessories. You get the best of both worlds with this style – unique, vintage designs coupled with modern, trendy accents.
Traditional Home Offices
Of course, there's nothing wrong with sticking to the classics! Traditional home office interior design features furniture made from dark, heavy woods like cherry, oak, or walnut. This beautiful file cabinet would look great in a classic home office. Finish the look with a lovely leather office chair and couch.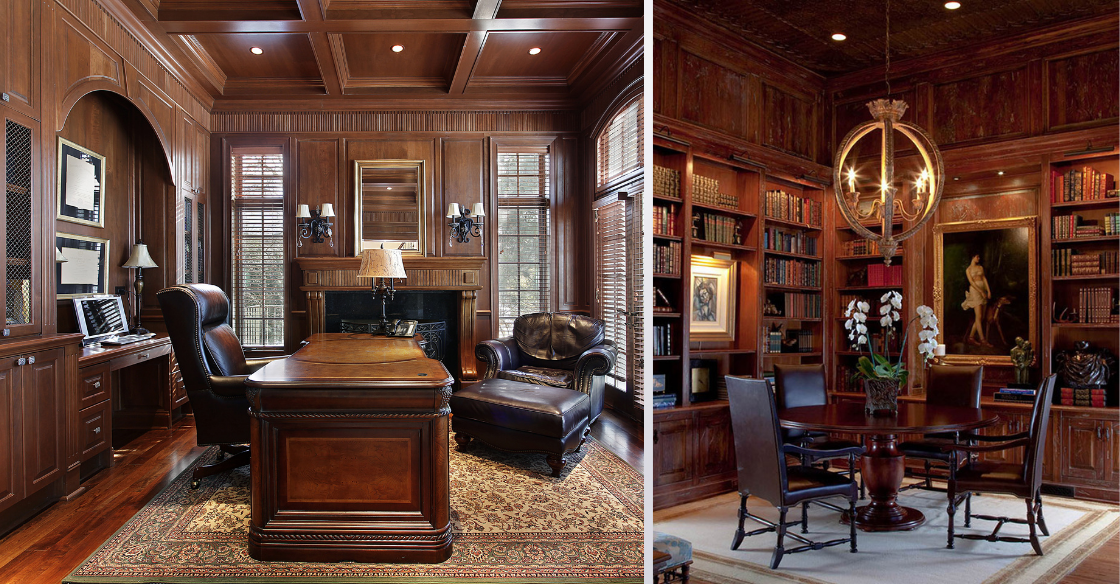 Mid-Century Modern Home Offices
Many home office ideas today feature mid-century modern design because it's popular and tasteful. Like minimalist design, mid-century modern home offices are clean and uncluttered, but they are more specific in their furnishings. Think: Mad Men meets 2021. Look for furniture with unique shapes and styling, pops of muted color (like mustard or royal blue) and fun textures to mix up the space.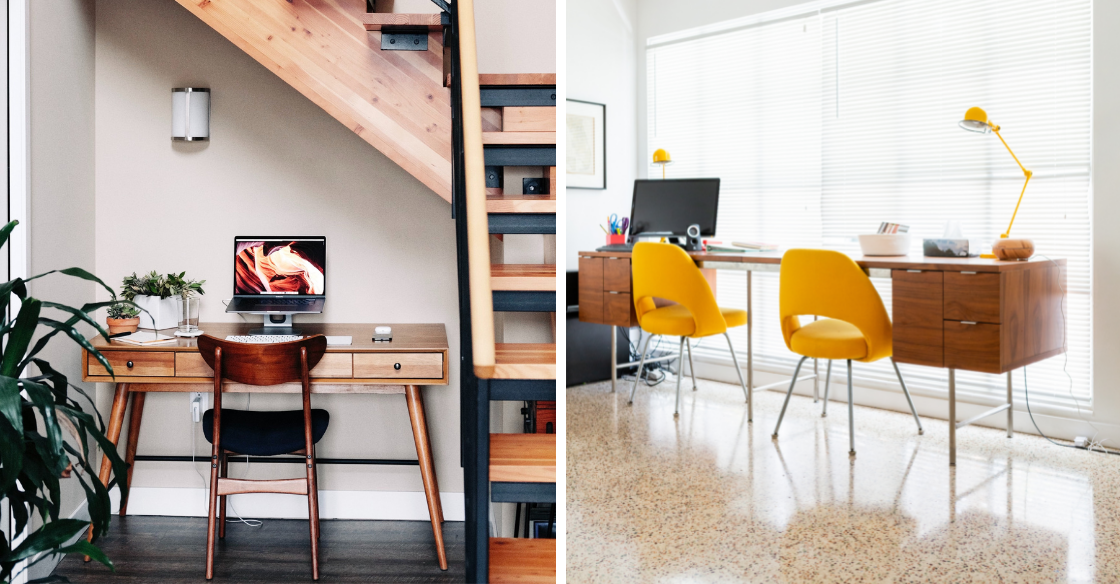 Home office interior design extends much further than choosing a good desk and office chair. If you're ready to transform your home office, contact our team of award-winning interior designers for a consultation.