Among the many industries impacted by the pandemic last year, none have been hit harder than the hospitality industry. However, as travel restrictions begin to lift, we expect to see a big boom for the industry in 2021 and beyond. So you may be wondering, how has hotel interior design adapted to the new normal?
Because of social distancing regulations, innovative architects and interior designers are now creating designs that prioritize the comfort and well-being of both guests and staff. Instead of tight and crowded spaces, hotel interior design styles lean towards more open-concept layouts that incorporate outdoor spaces. Additionally, many hotels are reconfiguring their setups to accommodate remote workers.
Here are the five fastest-growing trends in commercial interior design that are helping hoteliers achieve a high-end look in their hotels.
1. Remote Work Accommodations
Because many of us are working at least partially remotely these days, hotels have become hyper-responsive to guest needs and, more specifically, business travelers' needs. This new hotel interior design trend has led hoteliers to gravitate toward co-working spaces in lobbies and personal offices in guest rooms.
Lobby Coworking Spaces
Traditional sofa and coffee table arrangements in lobbies are no longer going to cut it in the new world of remote working. Guests now require creative space segmentation that offers both intimate and social zones. Some ways to incorporate this trend in hotel lobby design include:
Long and spacious tables
Smaller, private tables
Comfortable and functional seating such as rolling chairs, barstools, and couches
Charging stations and outlets for laptops and tech
Desktop computers and wireless printers
While these accommodations are an essential part of this hotel interior design trend, it would be a faux pas to neglect the actual design aesthetic of these co-working spaces. Living green walls, indoor waterfalls, and ornate chandeliers help create an inviting yet professional environment for all types of guests.
Private Offices
While co-working spaces may be adequate for some remote workers, others may prefer more private areas to focus on complex projects or conduct meetings. Here are a few ways hotels are making accommodations for these guests:
Private offices that can be reserved for specific time blocks
Zoom suites for meetings and conference calls
Conference rooms equipped with printers, desktop computers, and ergonomic seating
Spacious desks in guest rooms with charging stations and desk lamps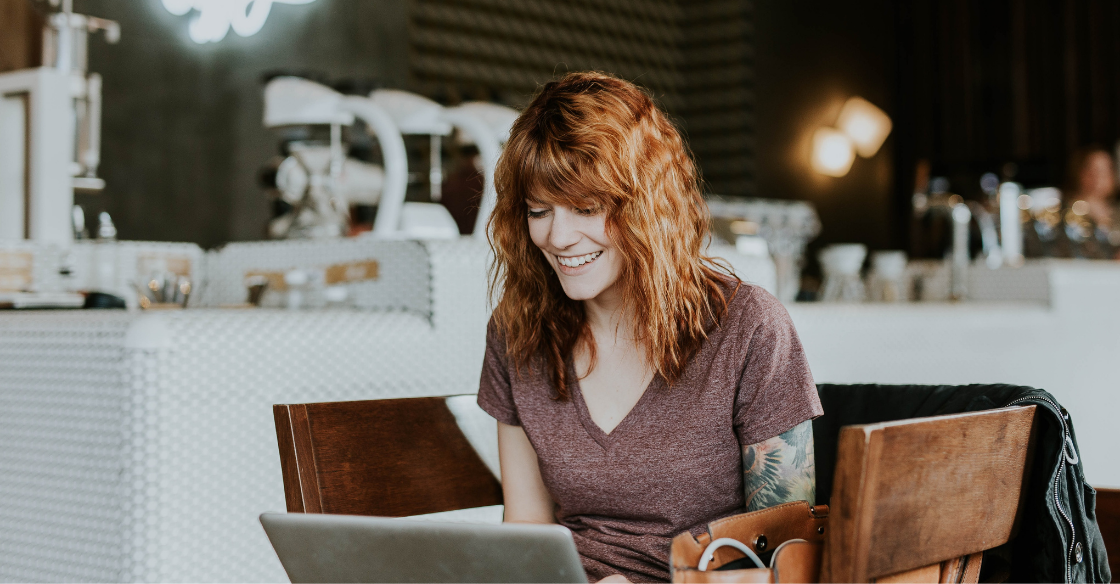 2. Home-Away-From-Home Guest Rooms
Over the past couple of years, short-term and long-term travelers alike have come to expect a level of comfort and accessibility from luxury hotels that offer a home-away-from-home feel. This trend has prompted the hospitality industry to decorate hotel rooms much like actual homes. Popular methods of creating maximum comfort and functionality in hotel room designs include:
Room layouts reminiscent of studios apartments, including full kitchenettes
In-room fitness class streaming
Warm color palettes, cozy textiles, and expressive decor
Spa bathrooms equipped with magnifying mirrors, walk-in showers, and shampoo, conditioner, and body wash pumps
Reflecting the local design aesthetic is another popular way to bring some personality to often drab guest rooms. For example, if your hotel is located in a tropical region, coastal decor supplemented with work from local artists can immerse guests in the locale even if they are on a business trip and don't have time for sightseeing.
3. Integrating Indoor & Outdoor Spaces
Because functional outdoor spaces have been growing in popularity, many hotels are finding creative ways to integrate indoor and outdoor spaces. Some of these methods include:
Large decks and terraces in guest rooms
Sliding glass walls in communal spaces that open up to outdoor spaces
Outdoor patios and pool areas
Lush dining areas and bars with indoor/outdoor seating
In addition to integrating indoor and outdoor spaces, hoteliers are finding ways to bring nature indoors to create an organic atmosphere. This can be accomplished with wood paneling, greenery, living walls, potted plants, indoor waterfalls, and other natural elements.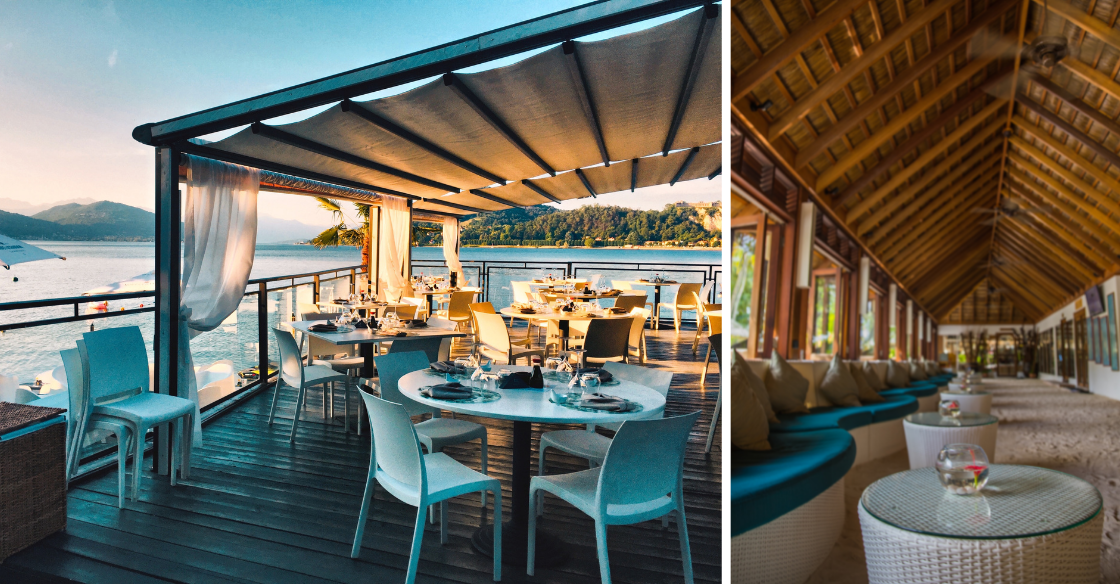 4. Going Green
As hoteliers and guests alike become more aware of their environmental impact, one prominent hotel interior design trend we expect to see this year is eco-friendly and health-conscious designs. Some ways to incorporate sustainable design into your hotel include:
Floor to ceiling windows for natural lighting
Sustainable building materials
Solar panels
Eco-friendly appliances & LED lights
Energy-saving technologies
Automatic water stops
Air purification systems
Water filters
Although converting to more sustainable design elements is a hefty upfront investment, focusing on guest well-being and environmental health is sure to be a defining factor for successful hotels in the future.
5. 21st Century Tech
Possibly the most impactful hotel interior design trend is bringing commercial spaces into the 21st century to improve the guest experience. The use of mobile apps and other touchless technologies creates a more seamless experience for guests, making modern hotels run more efficiently. Some examples of disruptive technologies we expect to see in 2021 include:
Self-service check-in kiosks in place of traditional reception desks
Mobile app check-in services
Digital room keys
Optimized Wi-Fi infrastructure
In-room streaming services
Staying ahead of the curve when it comes to technology is critical for hotels that expect to retain customers and improve guest experience.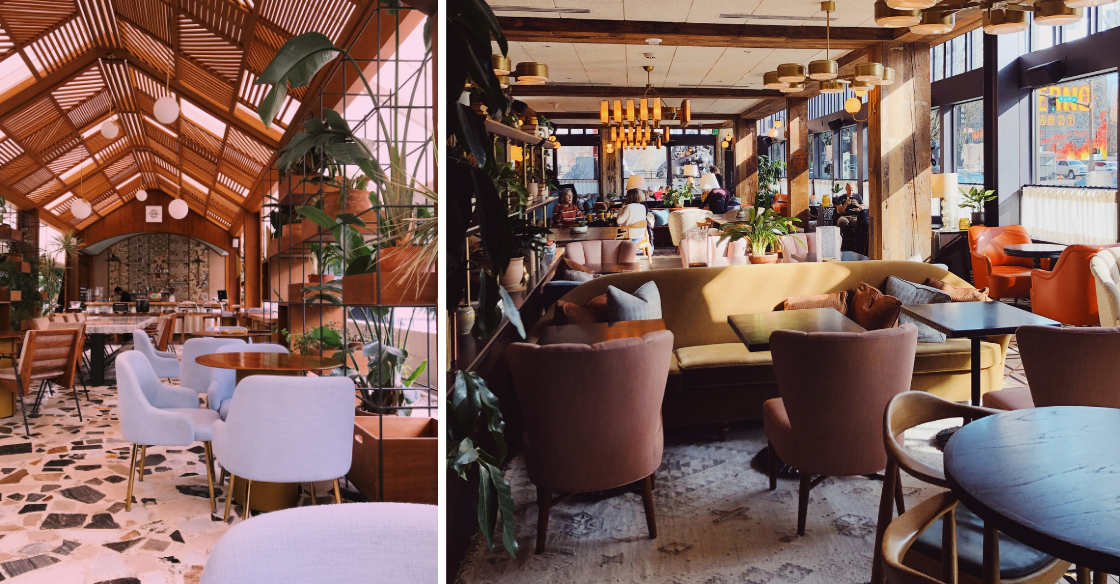 Upgrade your luxury hotel interior design
Taking some time to hone in on the modern-day details of hotel interior design is a worthwhile investment that can take your space to the next level in an increasingly competitive industry.
The award-winning interior design team here at Nativa has gained its experience over the last 20 years through thousands of projects. Diverse in taste & style, whether you are looking for Mediterranean, Modern Mountain, Contemporary, Transitional, or Coastal décor style, we'll be able to pair you with the best representative to match your needs.
Connect one-on-one with our designers to discuss how we can help you upgrade your luxury hotel with these modern interior design trends.